High-profile Startup Works on Building a Travel Product That Promises to Change the Entire Travel Industry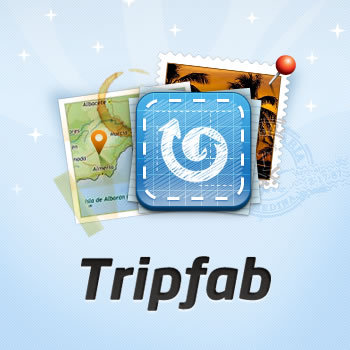 New York, August 12, 2011 - A new group of individuals are coming up with a new travel product which, they claim, will make the travel industry "crap" its pants as stated on their coming soon page (
http://www.tripfab.com
). We sat down with the CEO and co-founder of this company to see what information we could gather about TripFab and what can we expect from all the secrecy surrounding their work.
Michael La Rosa is one of the masterminds behind TripFab, a young entreprenuer in his early twenties, uprising in the start up business world who already has a couple of very successful acquisitions under his belt. When asked what his background is he says he really is a UI/UX developer, in the past he has worked at some really well known software companies in NYC. Describes himself to be very passionate and hardworking, always thriving to make a difference.
We went ahead and asked about TripFab and what exactly it is or does, for this he only had one response: -" I can't give you too many details now, as we are trying to stay as secret as possible until launch - but what I can tell you is this: -"TripFab is a platform that is planning to change the way people travel. It's unique, and I haven't seen anything else like this yet. We are definitely going to shake the industry up, and we are a big threat to large travel sites like Expedia, Hotels.com, etc. That is all I can say right now until our BETA launch. Sorry!"-
The idea of working on this new product came from being a traveler himself, tired of spending thousands of dollars on his well deserved 2 week vacation a year and not get the feeling that it was money well spent somehow, sometimes even finding out later that he missed the best places and most amazing spots just because he never got a chance to know those even existed and if he did, that he had really over paid to do it.
How is he going to make the travel industry "crap" its pants you may wonder? When asked this question Michael stated that -" We are definitely going to disrupt this industry (in a good way). We are changing the way people travel for the better, and changing the way this industry right now functions. Nothing too innovative has come out of this industry in years, and the big players have just dominated. We are going to put up a good fight, and I think people are really going to appreciate and support what TripFab is trying to do. We are making travel awesome."-
The team that works at TripFab is actually really small, only seven young guys, passionate and hardworking just like TripFab´s co-founder, all with a very successful profile and also upcoming entrepreneurs with great acquisitions in the past, According to Michael himself: -" From travel industry powerhouses, to awesome technical talent - we are really a solid group going to kick the crap out of the travel industry. We are all winners, and we only want to win. We will do whatever it takes to win - and you can be sure - we are going to win."-
There is one specific goal to this application: change this travel industry, shake it up, disrupt it and change the way travel currently works. According to the entire team, people should sign up if they think the way they travel needs to change and if they want to see and try something new. By signing up you will be notified and will become a part of the first group of BETA testers for TripFab, beta testers will be the first to see how this all works, provide their opinions and help make the product exactly what they want and need." Along with that, TripFab claims to have some cool surprises for them as a thank you for supporting TripFab. So go ahead and sign up and show some support and become a part of a change in the way people travel.
TripFab has recently closed a $500,000 seed investment round earlier this year, all investors remain a secret as they are really trying to stay low-key. It is scheduled that by September, 2011 the first round of BETA users will be chosen to start using the platform and providing feedback. TripFab is planning a BETA public launch in October, 2011. Michael also states that TripFab is currently meeting with Venture Capital Firms and is in the process of closing a Series A Financing to help them move further along.
Why are they working on this? Their answer is quite simple: they have always wanted to change the world for better somehow, Michael La Rosa explains: -"I have been at that ever since I turned on a computer for the first time. It's not money - it's making a difference. Changing something for the better and making peoples lives easier. That's what we are trying to to with TripFab."-
The TriFab team plans on choosing the first Beta Testers next month, to be considered you must sign up on their website
http://www.tripfab.com
or send an email to the co-founder and CEO himself at
mike@tripfab.com
. We are certainly hoping we could participate on this amazing adventure soon.