Plastic Surgery on the Rise for Hispanics in Beverly Hills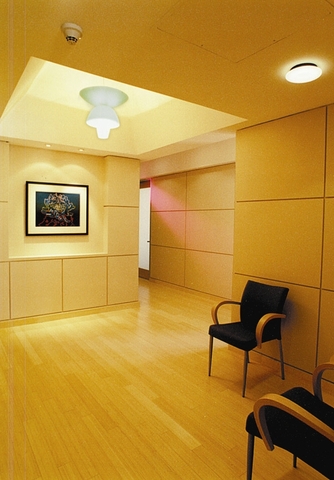 Last year, Hispanics led minority racial and ethnic groups undergoing cosmetic procedures (9.5% of all procedures performed, up from 6% in 2000), according to the American Society for Aesthetic Plastic Surgery.
More Hispanic women are seeking plastic surgery, according to Beverly Hills plastic surgeon Dr. Lloyd Krieger, Medical Director of Rodeo Drive Plastic Surgery. Dr. Krieger, who has been featured in Fortune, The New York Times, The Wall Street Journal, Access Hollywood, and other media, states that over 30% of his patients are Hispanic men and women.
Dr. Krieger notes that different patient groups have different surgical and cosmetic needs. Here are some examples:
The majority of Dr. Krieger's patients who ask for the The Rodeo Drive Mommy Makeover Los Angeles are Hispanic women in their 20's and 30's. The Mommy Makeover consists of a tummy tuck, breast lift and frequently a small breast implant.
breast augmentation are in high demand among young Hispanic women, either as a single procedure or as part of the "Mommy Makeover."
Hispanic women and men who opt for rhinoplasty or nose surgery are concerned with keeping their ethnic identity, so Dr. Krieger's procedure enhances the face but does not erase ethic origins.
Hispanic skin is generally thicker and less prone to wrinkling; signs of aging tend to be sagging rather than the crinkled look found in Northern Europeans.
Generally darker than Caucasian skin, Hispanic skin is more prone to scarring and uneven skin tone. Dr. Krieger notes that special approaches are necessary in his procedures for Hispanic patients to avoid unsightly scarring and to preserve the skin tone.
Liposuction is in high demand by both Hispanic men and women. Dr. Krieger's male patients ask for liposuction to eliminate love handles and achieve the look of a flat chest and washboard stomach. Many also use liposuction to get rid of a stubborn "double chin."
Dr. Krieger attended medical school at the University of Chicago and completed his residency at UCLA at UCLA's prestigious combined general surgery / plastic surgery training program. He is on staff at Cedars-Sinai and Northridge Hospital Medical Centers.
Set next to Chanel, Hugo Boss and Armani, Rodeo Drive Plastic Surgery is the only plastic surgery center on Rodeo Drive. The on-site surgery center is accredited by AAAHC and Medicare, which represents the highest level of certification available. Rigorous inspections assure that the center maintains the highest level of safety including staff training, layout, maintenance of supplies and equipment, and thorough documentation.
"We designed our center to combine the convenience of storefront shopping with what I call the Four Seasons treatment," Dr. Krieger concludes. "Because plastic surgery is elective, people are looking for a first-class experience, and that's what we offer at our center. And we always put safety first."
Rodeo Drive Plastic Surgery and its medical director Dr. Lloyd Krieger have been featured in the local, national, and international media. Some recent stories have appeared on Access Hollywood, Elle, Star, InTouch Weekly, Life & Style, Maxim, The Los Angeles Times, Los Angeles Magazine, Fortune, The Wall Street Journal, The New York Times, USA Today, The Los Angeles Daily News, The Washington Times, CNBC, KTLA Morning News, Univision, Telemundo, Forbes Turkey, France's Télévision Française 1, Japan's Chocolat Siene magazine, Mexico City's Reforma magazine, Denmark's Q magazine, Sweden's Afton Bladet newspaper, New Zealand's Flipside magazine, and England's Daily Mail and Sunday Express newspapers and Grazia magazine.
For more information contact Dr Lloyd Krieger at
http://www.rodeodriveplasticsurgery.com
or
http://drlloydkrieger.com/
Email http://www.RodeoDrivePlasticSurgery.com