Orlando Interactive Digital Agency Xcellimark Receives Their Fifth Straight Award from Leading Providers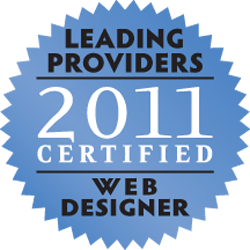 Xcellimark was recently recognized by Leading Providers as a Leading Provider of Professional Services in the Southeastern United States. Forbes Magazine also named the Orlando interactive digital agency to a list of top-tier companies in the region.
Leading Providers utilizes a proprietary algorithm to rank each eligible company. Companies are judged on factors such as industry-standard metrics, quantitative data, and regional comparisons to other service providers. Each company must exceed multiple industry-specific benchmarks to be eligible for the ranking.
Customer service interviews also play a significant role in the evaluative process. Multiple customers are interviewed about their experiences with the companies, and candidates must score highly during the interview process to be considered for the Leading Providers' rankings.
"The recognition by Forbes Magazine and Leading Providers is a testimony to all of the hard work that our agency does to help businesses grow and increase in profitability," said Scott Lambert, President of Xcellimark. "Our clients vary from industry to industry such as home improvement, travel & tourism, legal and retail but all of them have consistently received a higher volume of quality leads, improved sales revenue, and lower cost of sales."
Although the Leading Providers' top rank was the most recent award for the company, Xcellimark has also received multiple honors from Goldline Research, the Orlando Business Journal, and Top SEOs.
About Xcellimark:
Xcellimark focuses on increasing its clients' profits by improving their online image & performance, increasing online leads, and improving branding through
custom website design
,
search marketing
,
social media
,
email marketing
and
campaign optimization
. For more information on how Xcellimark can help you improve your bottom line, contact Scott Lambert at 407-678-3062 ext. 210 or visit
www.xcellimark.com