On-Line Strategies Announces Integration with Phoenix Managed Networks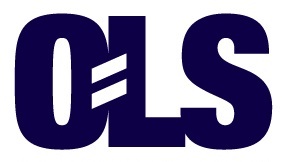 DALLAS, TX – August 23, 2011 – On-Line Strategies [OLS] today announces the successful integration of its advanced switching platform with Phoenix Managed Networks' [PMN] encrypted, PCI-compliant transaction transport system. The combination of technologies from these industry-leading providers assures greater processing speed, reliability and flexibility for customers using dial-up, wireless and IP transaction origination from a wide variety of POS devices.
Remarked Terry Richards, OLS President and CEO, "We are excited about how well our organizations came together and how rapidly we began passing transactions successfully in both alpha and beta environments. It is a testament to what willing, seasoned industry professionals can accomplish when they share their vision, knowledge and expertise. We see this as a huge leap forward for merchants previously hampered by the inflexibilities of dial-up transaction initiation, and a significant opportunity for OLS and PMN to capitalize on expanded market opportunities."
Trevor Fall, EVP at Phoenix Managed Networks, further commented, "Coupling our secure, PCI-certified payment system with the flexibility of OLS' next generation switching technology gives today's merchants access to capabilities only the largest organizations could previously afford and enjoy. Working with OLS was an enjoyable, enlightening and empowering experience. We came together as one to provide what no single vendor was capable of or willing to do. Now dial-up, wireless and IP-based merchant terminals may connect seamlessly with a powerful, highly advanced, proven payment processing system."
About On-Line Strategies
Since 1996, On-Line Strategies has been serving the financial services, retail and healthcare industries with mission-critical payment and adjudication systems, strategic and technical business process consultation and production support services. Many of North America's most demanding online and web-based processing environments depend on OLS for open architecture solutions and legacy application alternatives that offer proven performance, flexibility and the lowest cost of ownership. Any organization offering non-cash payment alternatives to its customers may benefit from OLS' capabilities: from banks and financial services providers to retailers; from pharmacy chains to healthcare providers and payers; from direct deposit ACH originators to payroll providers; and more.
www.olsdallas.com
About Phoenix Managed Networks
Phoenix Managed Networks is a privately held payments company that was established in February 2010 to acquire HBNet, the secure transaction transport business previously owned by Hypercom Corporation. PMN provides merchant acquirers, payment processors, banks and retailers worldwide with highly reliable and cost-effective data communications services for transaction-based applications. Headquartered in Reston, Virginia, with network operations centers in Phoenix, Arizona and Sheffield, England, PMN is an international services company focused exclusively on electronic payments.
www.phoenixmanagednetworks.com
• Trevor Fall • 214.544.9032 •
tfall@phoenixmanagednetworks.com