Grand Baymen in Belize Breaks Ground on Condominium Expansion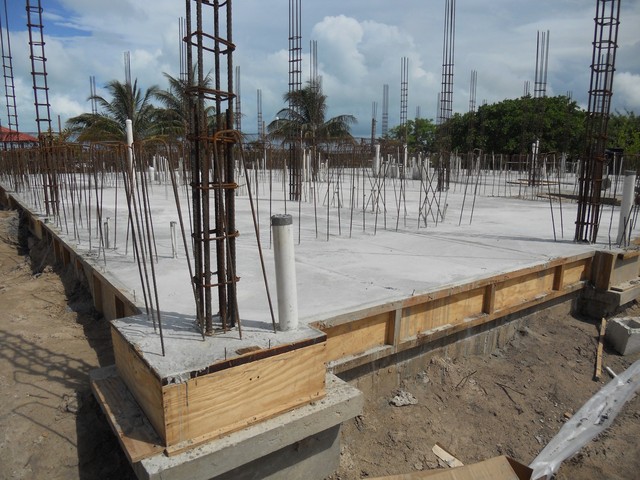 ECI Development, Ltd.
, the Central American resort developer with a portfolio of properties in Belize, Costa Rica and Nicaragua, is expanding its
Grand Baymen
Communities on Ambergris Caye by breaking ground on a new, 14,600 sq. ft. condominium building. Demonstrating the strength of demand for this type of permanent offshore residential experience, two-thirds of the units have already been sold. Individual units range from 720 sq. ft. to 1,070 sq. ft. in size.
The new condominium is part of Grand Baymen's private, four-acre secure garden condominium community, named
Baymen Gardens
. At a time when many resort developers are struggling or in bankruptcy, Baymen Gardens is the only first class condominium space being built off-beach at values of $200 per sq. ft.
TripAdvisor.com, an Expedia company and the world's largest travel site, recently bestowed its "Excellence Award" to Grand Baymen's beachfront facilities,
Exotic Caye Beach Resort
. Ambergris Caye is currently one of the hottest destinations in the Caribbean. Travel magazine Islands says
Ambergris Caye
is one of the ten best islands to live on, describing it as "affordable paradise in the Caribbean."
For more, visit
www.grandbaymen.com
or
www.ecidevelopment.com
Email ECI Development, Ltd.