Outsource Marketing Group expands Direct Response Marketing Services with Powerful Video Marketing and Electronic PR Services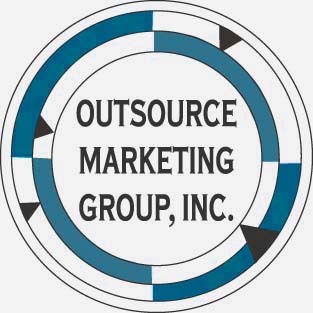 Outsource Marketing Group, Inc (
www.omg-usa.com
) of Los Angeles is adding Video Marketing and Electronic Public Relations to its ever-growing list of Direct Marketing Services. OMG already provides comprehensive Multi-Channel Marketing services for both D-to-C and B-to-B clients via TV, Web, Email, Print, Direct Mail, Retail, Package Inserts, Database Marketing, PPC, SEO, Social Networking, and Continuity Marketing.
Outsource Marketing President, Trish Mahon says, "Video Marketing is very powerful because it is so versatile. A well-made DR video can be aired on TV or cable, streamed on a website, embedded into a Press Release, launched into video syndication, and emailed to either a house file or an external mailing list. So, our clients get a lot for their money when they invest in a well-made product marketing video."
OMG also offers Campaign Management, Project Management and Product Development services including everything from logo design to packaging development, script writing to offer development, web design to infomercial production, and complete operational set-up and call center management.
Mahon says that OMG acts as a "Quarterback," within the industry and adds "we call plays, map out a game plan, coordinate a client's offense, prepare your defense and help manage the various teams of vendors, service providers and creative people that go into making a DRTV product or Direct Response program a success."
Outsource Marketing also provides complete copy and content services as well as creative direction, production management, media placement into multiple marketing channels and complete analysis.
OMG prides itself on its copy and content. Mahon feels that good copy is essential for any successful consumer and product marketing effort. "Copy and content feed absolutely every new marketing channel including online search, social networks, PPC, PR, blogs, e-newsletters, electronic buzz, etc." She maintains that good copy is also the backbone of all traditional channels like TV, Print, Radio, Telemarketing, and Snail Mail and adds that "Well-penned words can make or break your ability to sell anything, and once we establish a bed of sound copy, it can be applied to multiple marketing channels to maximize each and every selling opportunity."
Since its inception back in 1999, Outsource Marketing Group has developed Direct Marketing products and programs for most of the major D-to-C players in the Direct Marketing industry including: HSN Direct, Ebrands, Sylmark, TriStar Products, Everlast/C-Systems, TriVita, Jarrow Formulas, Gero Vita International, Emerson Direct, Gold Medal Fitness, Scientific Health Development, The ASIA TV Network, Nova Development/Hallmark, , The Journal of Longevity, SPF Ventures, Vertical Branding, The Midwest Center for Stress & Anxiety, and Great Healthworks.
Outsource Marketing Group is a Los Angeles-based Direct Response Marketing Agency specializing in Multi-Channel Product Development and Marketing, Brand Development, Project Management, and Direct Marketing Copy & Content Services. They enjoy working with start-up's since they provide one-stop Direct Response services and have special start-up pricing, programs and marketing plans available. The company can be reached via their website at
WWW.OMG-USA.COM
and followed on twitter at:
http://twitter.com/omgusa
Email Outsource Marketing Group, Inc.