Perpetual Asks - Is your estate plan up to date?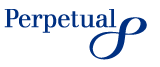 Estate planning
is an essential part of managing your finances, especially if you have a family, a business or a complex financial situation. Peter Whitehead, Perpetual's Senior Manager – Fiduciary, talks about the risks of not having a clear will and estate plan in place.
What does estate planning involve?
Estate planning is much more than simply
preparing a will
. Careful estate planning can ensure the wealth you have built is transferred smoothly, tax-effectively and most importantly, according to your wishes after you are gone.
While your will is essential for outlining your wishes, your estate plan incorporates all aspects of transferring your assets to your beneficiaries. Here we look at some important areas to consider.
A clear will
Do you have an up-to-date will that takes your current wishes, family and/or business situation into account? Your will is a legal document that sets out how and to whom you would like to leave your assets.
It also names an executor – the person(s) who will ensure the will is carried out.
Without a current will and one that names an impartial executor who is up to the task of
administering your estate
, your wishes may not be carried out, causing your family considerable distress. Also, any legal disputes that arise could erode the value of your estate significantly.
Personal insurance cover
Do you have adequate personal insurance cover such as life insurance or key person insurance (for business owners)? These types of insurance can help to extinguish debts and to take care of your family and/or business if you were to die.
Super
Have you made a binding death nomination with your super fund that is valid and legal? Your super is not necessarily covered by your will and current legislation restricts to whom you can leave your benefits. This means ensuring you have the right documentation in place is essential. This is especially important for
self managed super funds
, which also fall under complex regulations.
Powers of attorney
What would happen if you suddenly became unable to manage your financial affairs? An enduring power of attorney can help should you become unable to make a financial decision in the future. An enduring power of attorney nominates a person of your choice in advance to act on your behalf should you lose capacity in the future. This includes situations where you:
- unexpectedly become ill
- have an accident
- are developing an illness such as dementia or Alzheimer's disease where you may not be in a position to make financial decisions in the future.
Without an enduring power of attorney in place, your family would have to apply to a State tribunal to appoint an administrator to manage your affairs. This can take some months which could mean that important decisions about your assets or investments may be delayed.
Trusts and tax
Are you concerned that the taxes paid by your estate and beneficiaries will detract from your legacy?
Testamentary trusts
can help minimise tax on your estate and maximise your beneficiaries' entitlements.
Additionally trusts can provide sound asset protection.
Leaving a lasting gift
Do you intend to leave some of your estate to charity? Establishing a
charitable trust
can not only be tax-effective, but can also provide a gift that will keep on giving in perpetuity. Rather than a one-off donation to a charity, monies in a charitable trust are invested and any income earned is distributed to the cause, resulting in gifts being made year after year.
A complex family situation
Any complex family situation that involves marriage, divorce, blended families, spendthrift children or those who need special care (such as disabled family members) requires special planning. A concise estate plan and will can help alleviate future problems and ensure your wishes are carried out.
Don't leave it to chance
Without a clear will and estate plan, you risk not having your wealth transferred smoothly, tax-effectively and free of legal disputes.
Perpetual Private Clients
can help you prepare a will and estate plan that sets out your wishes with clarity and care.
Email Perpetual Australia