Print Place, Common Good Printing, Preferred Charity Generates Huge Donations from New Telethon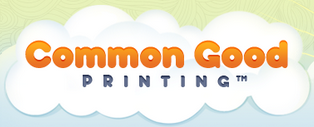 The Muscular Dystrophy Association, one of the select charities supported by the
online printing services
of Common Good Printing, recently announced they raised $61.5 million in their new telethon format. According to the MDA, "In six prime-time hours … the organization leading the fight against progressive muscle diseases delivered on its promise of an outstanding 46th annual MDA Labor Day Telethon." It was the biggest telethon achievement since the global recession of 2008.
"As a guy who grew up watching what we called The Jerry Lewis Telethon, I was nervous about the new format," says Common Good Printing Founder Randy Root. "I'm happy to see them be successful with a much shorter event."
Contributions can still be made directly online at mda.org or by calling 800-344-4863. But Common Good Printing has another opportunity for print buyers to help. All they have to do is purchase great looking, full-color printing from local
print place
, Common Good Printing. When they do, they can designate MDA as their preferred charitable organization and we'll donate 2% of the sale to help fight muscular dystrophy.
Common Good Printing, a socially-conscious producer of
printing for less
, supports a group of 10 charities that, like the MDA, are concerned about serving the people in need. In the future, other organizations may be added to the list. Special fund-raising efforts will also be considered. Root says, "We really trying to give people a chance to do something important for others when they purchase printing online. And we guarantee excellent quality and satisfaction when customers get their
cheap printing online
."
To see how a community of online print purchasers can join together for lower prices and big donations to worthy causes go to
www.commongoodprinting.com
. There you will see the list of supported causes and an in-depth explanation of how Common Good Printing endeavors to make the world a better place.
Email Common Good Printing