BluPointe Now Offers ConnectWise Support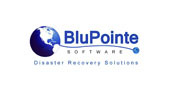 ATLANTA, Georgia, September 12, 2011 – In keeping with its aggressive plan to significantly enhance its comprehensive data backup systems, data recovery and disaster recovery software for IT service providers, VARs, and MSPs,
BluPointe DRS
, today announced that it now supports
Connectwise
Professional Services Automation (PSA) Software.
The liaison between BluPointe and ConnectWise adds a new layer of business automation software to help IT service providers efficiently manage all aspects of their business. BluPointe provides integration with ConnectWise as a web application combined with a rich desktop or mobile client.
By utilizing ConnectWise, BluPointe
data backup and recovery
, software can be configured to push information about BluPointe services into ConnectWise PSA, using ConnectWise's integration APIs and MSP ConnectWise add-on.
The following integration features are available:
Automatic creation of service tickets when backups fail. Service tickets will be a resolved spontaneously if the system detects the failure was later fixed.
Population of backup statistics for use in executive management reports.
Automated online backup billing (total GB and number of servers/non-servers).
Automated local backup billing (number of servers, number of non-servers).
Automated email archiving billing (mailbox count).
Automated Double-check email filtering billing (mailbox count).
BluPointe's support of ConnectWise includes significant improvements for communications, workflows, sales/marketing, and web/mobile functions.
BluPointe offers a hybrid service that combines an on-site appliance for fast backup, restore, and continuity of laptops, desktops, and servers, with off-site cloud replication for disaster recovery and compliance.
The BluPointe/ConnectWise integration provides the status of all devices. MSPs get a clear picture of backup status and other identified events for each individual device in a client's environment, including Bare Metal Restore (BMR), device level events, Exchange mailbox events, network events, and offsite backup events. Event notifications are also fully configurable.
"This level of visibility allows MSPs to more proactively manage client IT environments and to manage more client environments overall," said Ron Roberts, BluPointe CEO.
"The combination of BluPointe's state-of-the-art backup, business continuity, and disaster recovery solution, and the industry-leading ConnectWise professional services automation software provides a clear advantage to our partners."
The integration is currently available to all BluPointe and ConnectWise partners at no additional charge.
About BluPointe:
BluPointe™
is a complete network based data protection software for the cloud and remote office/branch office (ROBO) marketplace. BluPointe provides companies and their customers with a data protection solution, coupling advanced features like easy installation, powerful administration and scalability. The result is cost effective data protection. As part of its corporate mission, BluPointe strives to be the leading provider of cloud-based ROBO backup and recovery software for the global marketplace.
For more information about BluPointe and its products, visit the
BluPointe website
, or call 404.252.7626. To find out more about Blupointe channel partners, Managed Service Providers and Resellers, Blupointe Cloud-based backup, or to become a BluPointe Cloud Provider, visit
reseller@blupointe.com
.
About ConnectWise:
Designed exclusively for the IT Channel, ConnectWise is the leading business management solution for service providers, MSPs, technology consultants, integrators, and developers. Today more than 53,000 IT professionals rely on ConnectWise to achieve greater accountability, operational efficiency and profitability.
ConnectWise fully integrates CRM, sales, help desk ticket and tracking, project tracking, IT service management, SLAs, dispatch scheduling, mobile IT services, time and expenses into a singular IT management software to dramatically streamline IT companies. Over the last 29 years, ConnectWise has become the premier business operating system for IT solution providers. ConnectWise APIs are accessed by over 300 organizations, including ConnectWise partners and industry leaders of the IT Nation.
For more information visit the
ConnectWise website
or call 800-671-6898.