The Jewellery Channel's Revolutionary Scheme Lets Customers Pay What they Want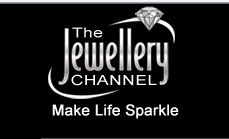 Pioneering television jewellery auction channel, The Jewellery Channel, is pleased to announce the introduction of their revolutionary pay scheme which is the first of its kind in the country. Now live, their new Pay What You Think It's Worth scheme is set to change the way people pay for their jewellery forever.
This radical new pay scheme is giving customers the power to place their own price on the piece of jewellery they desire. Customers are now able to find an item of jewellery they like and choose to pay only what they believe the item is worth. Allowing customers to decide for themselves how much they want to pay; The Jewellery Channel hopes to ensure no customer pays more for jewellery than they believe they should.
Paving the way in innovative jewellery retail; The Jewellery Channel is confident that their groundbreaking Pay What You Think It's Worth scheme will help customers purchase their coveted collections for less. Whilst their current rising auction format remains popular and successful; The Jewellery Channel hope to inspire even more people to bag a bargain with the guarantee that they are purchasing the highest quality items.
Although their current system already allows customer to bid with an amount that suits their budget; their new pay scheme is transforming the way customers can benefit from the best deals and lowest prices. Excited by the prospect of people paying less for their exceptional jewellery collection; The Jewellery Channel envisage the vast majority of customers paying retail value for their outstanding jewellery.
The Jewellery Channel is confident that the quality and universal appeal of their jewellery collections will encourage many customers to price their high quality jewellery appropriately. Consequently, they have decided to donate 10% of net proceeds from this landmark pay scheme to charity.
The Jewellery Channel is certain that their Pay What You Think It's Worth scheme will be instrumental in spreading the word about their high quality, low cost jewellery that already offers exceptional value for money. The Jewellery Channel
http://www.thejewellerychannel.tv/
anticipates that the addition of this new pay scheme will make high quality jewellery affordable to everyone and see other retailers following suit in the future. Having always been dedicated to bringing better value to their customers, The Jewellery Channel hopes to help customers benefit from their latest offers and great value jewellery in addition to their regularly scheduled discount days. Their extensive collection of high quality, affordable jewellery can be found online at
http://www.thejewellerychannel.tv/
ABOUT THE JEWELLERY CHANNEL – CLEARANCE RANGE OF JEWELLERY
The Jewellery Channel (TJC) UK is part of a Jewellery conglomerate that manufactures and handcrafts many of the products sold on its TV networks, hence cutting out the "middleman" in attempts to undercut high street prices and making the luxury Jewellery very affordable. TJC is based in Hampton Hill (Middlesex) studios and has a sister channel in the United States.
The channel was launched on 4th April 2006 and has been growing ever since. The Channel sells through its website,
http://www.thejewellerychannel.tv
and can boast of a personal shopping service that offers friendly and professional advice to ensure that customers get the most out of their Jewellery shopping experience.
TJC (UK) sells the world's widest variety of gemstones, and is part of the only 8 site-holders to the "Tanzanite One" mine. In addition to commonly available gemstones, TJC also sells its own exclusive brands of Jewellery including Iliana (18 carat Gold), Rhapsody (950 Platinum) and gemstone studded jewelry.
TJC (UK) prides itself in its dedicated and knowledgeable employees and maintains several hundred thousands of active customers in its database. Plus, TJC also broadcast to more than 20 Million Homes in the UK and Republic of Ireland and is affiliated to The British Jewellers Association (BJA), The Jewellers Board of Trade, International Colored Gemstone Association and Thai Gem & Jewelry Traders Association.
Notes to Editors
TJC (UK) is on air daily 6am – 2 am on Sky 650, Freeview Channel 31 From 6am till 12pm, Virgin Media 153 From 6am Till 12pm, Freesat 815 6am Till 2am and online at http://www.thejewellerychannel.tv
TJC (UK) is affiliated to the British Jewellers Association, The Jewellers Board of Trade, International Colored Gemstone Association and Thai Gem & Jewelry Traders Association
TJC (UK) is part of the only 8 site-holders to the "Tanzanite One" mine
CONTACT
The Jewellery Channel Limited
Customer Care
PO Box 275
Hampton
Middlesex
TW12 1XB
Tel: 0844 375 4444
Contactus@tjc.co.uk
http://www.thejewellerychannel.tv