Banking Conference in Belize to Educate Worried Americans About Asset Protection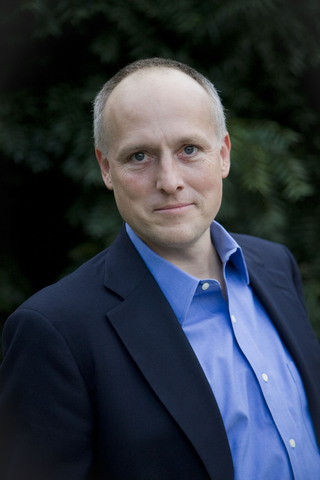 An international banking conference will be held at
Grand Baymen's Exotic Caye Beach Resort
on Ambergris Caye, Belize, on Nov. 9-12, 2011, for Americans worried about U.S. taxation, global asset protection, investment diversification and investment strategies.
Sponsored by Hemispheres Publishing, the conference will feature remarks by 11 noted speakers providing education on various topics including a focus on the
advantages of international banking
centers, how international banking can help preserve and grow assets, and diversify investment portfolios across economies, currencies and asset classes.
In the wake of the passage of the Hiring Incentives to Restore Employment (HIRE) Act in the U.S., the conference will have a special break out session on how the HIRE Act could negatively affect businesses and investors from all countries. The session will explore strategies to best cope with the reality of the situation. Additional sessions will highlight possible opportunities with international companies, hard assets, emerging technologies, little-known financial instruments to protect and enhance portfolios.
The conference is limited to 40 participants, providing abundant opportunities for one-on-one discussions with legal, tax, financial, and trust experts, and corporate CEOs offering investment opportunities not found elsewhere. Topics will include:
Utilizing the banking relationship for the protection and growth of assets.
What to look for in an international bank.
The best international banking center in the world.
Capitalizing on demographics for retirement.

Understanding the advantages of foreign residency, citizenship, and retirement.
Gaining tax-free compounding growth with no income or estate tax at distribution.
Understanding how geo-political realities can be opportunities for entrepreneurs.
Featured Presenters Include:
Peter Zipper – Bank President in Belize. He recently retired from the position of Senior Vice President and a Senior Member of the Management and Investment Committee at Anglo Irish Bank in Austria. He lived and worked in western Canada for 17 years, where he held various senior positions in the financial industry. In 1989, he joined Anglo Irish Bank, heading the international marketing department and managing an extensive network of financial advisors worldwide.
Joel M. Nagel - founder and managing partner of the international law firm of Nagel & Associates, LLC. The firm is Pittsburgh's first law boutique focusing exclusively on international commercial transactions and immigration. With offices in Pittsburgh, Nagel & Associates has grown 30-fold in business activity since its inception in 1992. In addition to his work as a lawyer, Mr. Nagel is known as a visionary and dealmaker providing international business leverage for leading corporations, entrepreneurs and individuals.
Maurice M. Glazer – a forensic tax accountant and CEO of Glazer and Associates. The companies of Glazer and Associates include Glazer Financial Network, The Pension Specialist, Inc., The Glazer Group, Doctors Resource Service and GCM Capital Management, LLC.
Wayne Kurtz - President & CEO of an international insurance corporation, has more than 20 years of senior level experience in financial operations management, marketing/sales, fiscal planning, M&A, P&L management. He has been recognized for articulating vision and direction, turning around poorly performing divisions, guiding joint ventures, and establishing strategic alliances. Earlier, was a Senior Vice President of Aon Hewitt – Executive Benefits division, responsible for the Northeast region and working with global Fortune 1000 clients.
Michael Cobb - In 1996, he and his business partner formed a company to provide loans to North Americans purchasing properties in Central America. As the need for capital outstripped the supply, the mortgage company was converted to an international bank under the jurisdiction of Belize. It continues to provide mortgage services, but has expanded to encompass a full realm of financial products. He also is chairman of
ECI Development, Ltd.
, a resort development company with properties in Belize, Costa Rica and Nicaragua.
Also Speaking:
Ann Kuffner Brunette - an engineer who has spent the majority of her career in marketing and sales for major US corporations. She and her husband jointly developed the concept for and built the San Pedro Fitness Club in San Pedro, Ambergris Caye, Belize. They owned and operated the San Pedro Fitness Club for five years before selling it and their adjoining property to ECI. Serves as VP of sales for the
Grand Baymen
development and as a director of the San Pedro Fitness Club, providing oversight for on-going operations.
Trevor Bradley - Marketing and Corporate Affairs Officer for Georgetown Trust, Limited. He has lived in Belize all his life, gaining a wealth of experience in this jurisdiction's banking and tourism industries over the past 19 years, with a thorough grip on its political and economic history. His professional background includes business in Puerto Rico, Panama, Nicaragua, Guatemala, Mexico, China, Canada and The Bahamas.
Kelly German - Co-director of tourism for ECI Development Ltd with her husband Paul. Serves as General Management of Exotic Caye Beach Resort, Management of San Pedro Fitness Club, Building Management for Caye Bank Financial Center and Vice-Chair of the Belize Tourism Industry Association in San Pedro. Earlier, was general manager of Turneffe Island Lodge and Resort in Belize, an offshore, private island, luxury resort, overseeing finances, staff, guest amenities, administration and licensing food and beverage operations, facility construction and resort maintenance.
Zafar Khan - CEO and co-founder of RPost, the global standard for Legal Proof® and accountability on the Internet, poised to revolutionize postal receipt-mail, letter courier, and fax industries. RPost has business operations in the US, Europe, Latin America. Khan holds an MBA from The Wharton School and has prior experience with Braxton/Deloitte Consulting, Goldman Sachs, and has been an executive in the technology field for more than 10 years.
CV May - Recognizing Belize and especially Ambergris Caye as a compelling international investment location, he founded Realty Executives International – C.A. in 2011. With partners Kent Payne and George Skidmore, has positioned REICA as one of the premier full service real estate agencies in Belize. REICA is available to act as a listing or buyer's agent for land, residential, commercial and condo investments properties throughout Belize, admitting fully that San Pedro and Ambergris Caye are their sweet spots.
Louis F. Petrossi - has a diversified 35 year track in the financial service industry helping people with the accumulation and preservation of wealth. He is an author and founder of the Wealth Research Institute which provides research to help investors multiple wealth and keep it in our changing global economy. He also serves on the board of directors and as a consultant to public and private emerging growth companies.
Conference registration is $1,399 single, $1,999 double registration. Includes all conference sessions, meals, cocktail parties and special events, plus abundant opportunities for one-on-one conversations and consultations with speakers. Conference registration does not include travel arrangements or accommodations.
For more, visit
hemispherespublishing.com