Santa Monica Cosmetic Dentist, Dr. Khoubnazar, is Now Offering Invisalign Aligners at a Special Price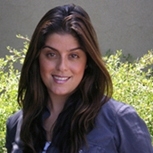 Invisalign has become a household name in recent years due to the astounding results that can be achieved. For many, this quick and painless process of teeth straightening was simply not in the budget until Dr. Khoubnazar, Santa Monica cosmetic dentist, recently began offering them at record low prices of $3900.
Traditional dental braces have long been used as one of the few non-surgical treatments offered to straighten and align teeth. That was all until the Align company developed their revolutionary Invisalign system that accomplishes the same goals, without the fuss of braces. Invisalign trays are custom-manufactured for each individual after rigorous testing done by the dentist. Dr. Khoubnazar is an experienced and established cosmetic dentist in Santa Monica and can offer her patients healthier and straighter teeth in as little as a few months by the help of a series of Invisalign trays.
Dr. Sanaz Khoubnazar,
Dentist Santa Monica
Years of experience has led Dr. Khoubnazar to realize the immediate benefits of the Invisalign system. Unfortunately, due the customized work and extensive training necessary, Invisalign has been out of reach for many individuals, until now. Dr. Khoubnazar is now offering the Invisalign Treatment for $3,900. While this price is nearly unbeatable, Dr. Khoubnazar, Santa Monica dentist, understands that everyone deserves a straight, healthy smile.
When it comes to that perfect smile there may be complications with sports injuries, Periodontal disease, the loss of permanent teeth, and tooth discoloration. This is why Dr. Khoubnazar is the premiere dentist in Santa Monica to go to for dental implants,
dental crowns
, teeth whitening, dental bridges,
dental veneers
, Zoom teeth whitening, teeth whitening and many other cosmetic and restorative dentistry treatments.
Patients that are looking for a comfortable environment, affordable prices, and a great smile need look no further. Patients walking out of Dr. Khoubnazar's office will not only be happy to show off their bright smile, but grinning at the price they got it with.
Contact Dr. Khoubnazar,
Cosmetic Dentist Santa Monica
To learn more information about this offer and other treatments and offers by Dr. Khoubnazar, visit
www.smilessantamonica.com
. You can call (310) 829-0808 to make an appointment at her office, which is located at 2915 Santa Monica Blvd., Suite 3 in Santa Monica, CA 90404.
PR by
http://www.seocompanyca.com
Email Santa Monica Dental