iPhone Skin Provider, Unique Skins, Eagerly Awaits Official Apple Event to Announce iPhone 5 Release Date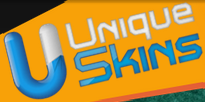 Many rumors have been circulating the internet about the release date of the highly anticipated Apple iPhone 5. Reports have been made that suggest Apple will be holding an official media event on October 4th that will announce the exact release date of the iPhone 5.
Unique Skins, a Michigan based company that focuses on
custom phone covers
and
iPhone skins
, has been following this story from day one. Since the release of the iPhone 4 in the summer of 2010, many speculations have been made about what new improvements will be made to the iPhone 5. Rumors of new screen sizes, hardware changes, as well as new cosmetic modifications have been circulating the web for quite some time now. With a release date to be set in the near future, prospective iPhone 5 customers can expect to see the exact modifications relatively soon.
After the release of the iPhone 4, Unique Skins experienced a high demand from customers seeking a custom
iPhone skin
. Customers were looking to protect their new iPhones in a unique and creative way that was more expressive than just a simple phone cover.
"After enjoying my iPhone 4 so much, I have been awaiting the iPhone 5 release for months," said Jamie Henderson, San Diego, California resident. "My iPhone 4 has been through a lot since I purchased it on the day it came out. I unfortunately dropped it the second day I had it. After that, I bought an
iPhone skin
to protect it and haven't had a problem since."
Unique Skins is prepared to provide high quality, custom vinyl skins for all iPhone 5 users. The custom design tool on the site allows users to create iPhone skins using their own photos and designs that show off their unique style and personality.
Established in 2006, Unique Skins provides the best custom skins for cell phones, mp3 players, laptop, Bluetooth headsets, and gaming consoles. These skins not only protect your device from scratches, dents, and dings but also add a touch of glamour to any device. Fitting your gadgets perfectly and never leaving a sticky residue upon removal, Unique Skins is the ultimate way to personalize and protect your electronic devices.
http://www.uniqueskins.com/