Cricket to Introduce Unique New Nationwide Cricket Products Into Best Buy and Best Buy Mobile Locations Nationwide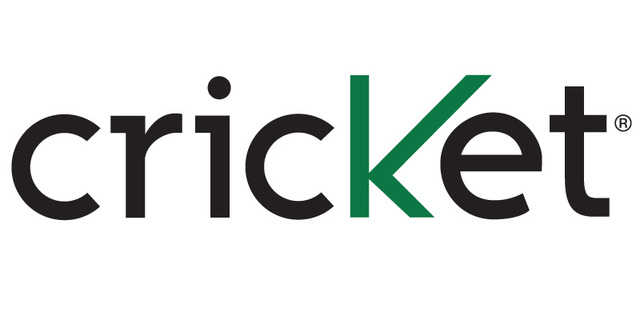 SAN DIEGO — Cricket Communications, Inc., a leading provider of innovative and value-driven wireless services and a wholly-owned subsidiary of Leap Wireless International, Inc. (NASDAQ: LEAP) and Best Buy, the nation's largest consumer electronics retailer, today announced the upcoming introduction of Muve Music and new, all-inclusive nationwide Cricket monthly voice products into more than 1,300 Best Buy and Best Buy Mobile specialty stores nationwide. These new products, will be available beginning Sunday, September 25, enable Cricket to bring its industry-leading value proposition to an expanded nationwide audience. The announcement is part of Cricket's major retail expansion announced today that will result in Cricket products and services being available to consumers in additional markets across the country.
"Our partnership with Best Buy, one of the country's most trusted names in national retail, will allow Cricket to significantly expand our distribution footprint nationwide with products like our popular music service Muve Music which is among the fastest growing music services in the country," said Doug Hutcheson, president and chief executive officer of Leap. "These products feature nationwide coverage and no contracts. Several of them are being offered by Cricket for the first time and are customized and unique to Best Buy."
Cricket's fast-growing music service Muve Music, that is winning the praise of customers and critics alike, will headline the selection of Cricket's products and services in Best Buy. Ultimately, three handsets will be available with Muve Music at Best Buy for the holiday shopping season. The recently launched
Samsung Vitality
smartphone will be available for $199.99 (MSRP). In addition, Muve Music will be available on the newly-launched ZTE Score
smartphone
for $129.99 (MSRP). A new Muve Music feature phone will also be introduced in Best Buy, the ZTE Chorus, which will be available later this year at $99.99 (MSRP).
With the Muve Music
Smartphone rate plan
, Best Buy customers will enjoy unlimited song downloads, ringtones, and ringback tones, as well as nationwide calling; unlimited text, picture, video messaging and 3G mobile data; mobile video; data back-up, and 411 assistance all for just $55 per month. The Muve Music feature phone rate plan in Best Buy will be available for $45 per month.
In addition, Cricket is introducing two additional standard feature phones at Best Buy, the Huawei Pillar ($69.99 MSRP) and the Samsung Chrono ($39.99 MSRP). The Pillar features a QWERTY keyboard for fast and easy text and picture messaging. Customers can enjoy easy talk and test with one simple flip with the Samsung Chrono.
Both feature phones will be available on two new Cricket PAYGo service plans at $25 and $35 per month. Both plans include unlimited text, picture and video messaging and unlimited mobile web. The $25 plan includes 300 minutes of US calling per month while the $35 plan includes 1,000 minutes of US calling.
About Cricket
Cricket is the pioneer of simple and affordable unlimited wireless services with no long-term commitments or credit checks required serving approximately 5.7 million customers. Cricket products are available nationwide. Cricket offers wireless voice and broadband Internet services over the latest technology, high-quality, all-digital 3G CDMA2000 1X and 1xEV-DO wireless network. Cricket's nationwide wireless voice service plans include unlimited anytime minutes, unlimited U.S. long distance, unlimited text and picture messaging, unlimited text to Mexico, unlimited Mobile Web, unlimited directory assistance, as well as a variety of calling features and feature-rich mobile applications such as popular games, ringtones and wallpapers. For more information on Cricket, visit
www.mycricket.com
. Cricket is offered by Leap Wireless International, Inc., headquartered in San Diego, Calif. For more information on Leap, visit
www.leapwireless.com
.
About Best Buy Co., Inc.
Best Buy Co., Inc. (NYSE: BBY) is a leading multi-channel global retailer and developer of technology products and services. Every day our employees - 180,000 strong - are committed to helping deliver the technology solutions that enable easy access to people, knowledge, ideas and fun. We are keenly aware of our role and impact on the world, and we are committed to developing and implementing business strategies that bring sustainable technology solutions to our consumers and communities. For information about Best Buy, visit
www.bby.com
and to shop at Best Buy, visit
www.bestbuy.com
.
About Best Buy Mobile
Best Buy Mobile was founded in 2006 with a goal of changing the way consumers shop for and purchase mobile phones in America. Today, Best Buy Mobile is in every Best Buy store and also has 218 Best Buy Mobile specialty stores around the country. Best Mobile features one of the largest selections of carriers, handsets and accessories available anywhere. Employees undergo at least 80 hours of intensive training, as well as continuing education on mobile phone technology and trends to help customers get the most of their mobile phones. For more information about Best Buy Mobile, visit
www.bestbuy.com/mobile
or
www.bestbuymobile.com
.
SOURCE Cricket Communications, Inc.
Email Cricket Communications