Habitat for Humanity's International Efforts Supported By Online Print Place, Common Good Printing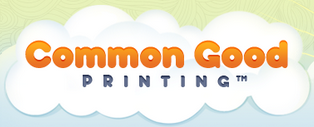 One of Common Good Printing's preferred charities, Habitat for Humanity, recently announced its 28th annual Jimmy & Rosalynn Carter Work Project which will kick off a two-year effort to help earthquake-affected families in Haiti.
"The work Habitat for Humanity does locally, nationally and internationally represents a great contribution to society," says Common Good Printing founder Randy Root. His
online printing services
lists Habitat for Humanity as one of the preferred charities from which online print buyers can select. Common Good Printing will donate 2% of all sales to these designated groups. And in a few days they'll deliver high quality, full-color printing.
The 2011 build will take place Nov. 5-12 in Léogâne, where President and Mrs. Carter will join hundreds of volunteers to build homes with families 18 miles west of Port-au-Prince, an area considered to be the epicenter of the January, 2010, earthquake.
A socially-conscious producer of
printing for less
, Common Good Printing supports a group of 10 charities that, like the Habitat for Humanity, are concerned about serving the common good. In the future, other organizations, as well as one-time fundraising efforts, may be added to the list. Root says, "We want people to have a chance to do something important for others when purchasing from our online
print place
. Whether you want to
print flyers
, brochures, or posters, we guarantee low prices and high quality on a wide variety of printed materials"
Go to
www.commongoodprinting.com
to see how a community of online print purchasers can join together for lower prices and big donations to worthy causes. You will find the list of supported causes and an in-depth explanation of how Common Good Printing strives to make the world a better place.
Email Common Good Printing