Cricket's List of Essential Back-In-School Apps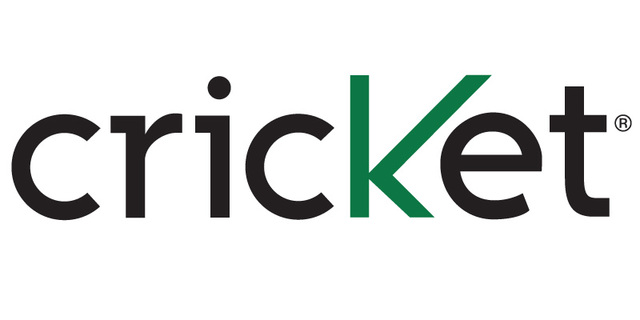 SAN DIEGO, Sept. 26, 2011 — With the school year already underway, Cricket Communications, Inc. a leading provider of innovative and value-driven wireless services, wants to make sure your student is off to a good start. New subjects, teachers and a more demanding schedule of schoolwork and extracurricular activities can be hard to navigate for students of any age. Cricket suggests parents start talking early in the school year about what
smartphone
applications can help and which ones can hurt a student's chance of academic success.
Free applications can help make students, parents and teachers' lives easier, while also helping to save parents hundreds of dollars on calculators, flashcards and workbooks. Cricket has compiled a list of the top 10 free applications for
Android phones
to help students learn on the go.
Elementary School
1. Kids Learn to Read - Teaches basic reading skills in preschool or kindergarten
2. Kids Numbers and Math - Young kids learn about numbers and develop early math skills
3. ABC's Tracing Cursive Letters - Kids trace both upper and lowercase letters directly on the phone's touch screen
Middle School
4. US Presidents - Contains tons of historical data, including years in office, birthplace, trivia, party affiliation and vice president
5. 50 States - Teaches state names, capitals and flags for all 50 US states
6. Hola! Learn Spanish - Helps kids learn basic Spanish words, verbs and phrases
High School
7. Andie Graph - A great money saver - it replaces expensive graphing calculators!
8. Periodic Droid - A must for Chemistry 101. Explore or search 118 elements w/ 55 properties
9. Formulas Lite - An easy-to-use reference of common math formulas for high school students
10. myHomework - Interactive scheduler to keep student life and assignments organized
To get these great apps, your student will need an Android device. Cricket Wireless has just announced The
Samsung Vitality
, the first Cricket Android smartphone with Muve Music™. With a 3.5" HVGA touch-screen, 3.2MP camera/camcorder, WiFi capability, and 3G Real Web Browsing, the Vitality has lots of great smartphone features.
The Samsung Vitality is a fully featured Android smartphone featuring the Android 2.3 OS (Gingerbread) and an 800 MHz processor for a great Android experience. Available at an M.S.R.P of $199.99, with a $20 instant rebate, this smartphone also gives customers access to over 200,000 cool apps on the Android market, as well as great Google apps like YouTube, Gmail, Google Maps, Google Search and more.
You can also get these great apps on the Huawei Ascend II Cricket value-priced Android, currently available online for $79.99. The smartphone comes with a 3.5" HVGA touch-screen w/virtual keyboard, Wi-Fi capability, and 3G Real Web Browsing and also includes great features like a 5MP camera/camcorder, MP3 player/MicroSD slot, and more! The Ascend II is a fully featured Android smartphone featuring the Android 2.3 Gingerbread OS. More details on each smartphone are available at
www.mycricket.com
.
All of the free applications listed above and many more can be found and downloaded on Android Market,
market.android.com
.
About Cricket
Cricket is the pioneer of simple and affordable unlimited wireless services with no long-term commitments or credit checks required serving approximately 5.7 million customers in 35 states and the District of Columbia. Cricket offers wireless voice and broadband Internet services over the latest technology, high-quality, all-digital 3G CDMA2000 1X and 1xEV-DO wireless network. Cricket's nationwide wireless voice service plans include unlimited anytime minutes, unlimited U.S. long distance, unlimited text and picture messaging, unlimited text to Mexico, unlimited Mobile Web, unlimited directory assistance, as well as a variety of calling features and feature-rich mobile applications such as popular games, ringtones and wallpapers. For more information on Cricket, visit
www.mycricket.com
. Cricket is offered by Leap Wireless International, Inc., headquartered in San Diego, Calif. For more information on Leap, visit
www.leapwireless.com
.
Android is a trademark of Google Inc. Use of this trademark is subject to Google Permissions
SOURCE Cricket Communications, Inc.
Email Cricket Communications Inc.