iPhone Skin High Priority as Unique Skins Awaits Release of iPhone 5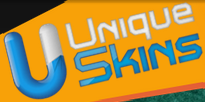 After months of rumors circulating the internet, it appears as if the world will get its first look of the highly anticipated iPhone 5 at Apple's media event in early October. As this event draws near,
cell phone skin
manufacturer, Unique Skins, makes the
iPhone skins
a top priority.
After the release of the iPhone 4 in the summer of 2010, Unique Skins received an astronomical demand for custom iPhone skins and
custom phone covers
. Costing upwards of $600, it is no surprise that customers would want to protect their new, valuable iPhones.
With the iPhone 5 set to be released soon, Unique Skins is preparing for a high demand of custom
iPhone skins
. Skin templates are being laid out and premade designs are being implemented on the site to give visitors a quick and easy way of finding an iPhone skin that is perfect for them. The custom skin design tool even allows visitors to use their own photos and designs to create a skin that reflects their unique personality.
"I am a pretty die-hard Apple follower," claims Sara Newault, Columbus, Ohio resident. "I have purchased every new iPhone the day of its release. I already plan on going to the Apple store in my mall to purchase the iPhone 5 the first day it's available. The first thing I do when I get my new phones is get protection for it. I have always purchased insurance as well as an iPhone skin from Unique Skins."
Unique Skins uses a material created by 3M that protects all phones from scratches and UV damage. These removable custom vinyl skins leave no residue when a customer has the desire to replace the protective phone skin with a new one.
Established in 2006, Unique Skins provides the best custom skins for cell phones, mp3 players, laptop, Bluetooth headsets, and gaming consoles. These skins not only protect your device from scratches, dents, and dings but also add a touch of glamour to any device. Fitting your gadgets perfectly and never leaving a sticky residue upon removal, Unique Skins is the ultimate way to personalize and protect your electronic devices.
http://www.uniqueskins.com/