The Jewellery Channel Goes Live 24 Hours a Day on Freeview Channel 60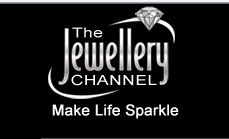 Fabulously fashionable television jewellery auction channel, The Jewellery Channel, is pleased to announce that they are now live 24 hours a day on Freeview, Channel 60. Keen to showcase their coveted collection of high quality, affordable jewellery to an even larger audience; The Jewellery Channel is increasing their airtime to all-the-time.
Previously airing daily on Freeview Channel 31 from 6am till 12pm; The Jewellery Channel listened to consumer demand to increase airtime from those that were unable to view the programme after midday. Passionate about exceptional customer service, The Jewellery Channel sought to redress this issue for customers that were busy during the day or did not own cable and satellite television.
Dedicated to making high fashion jewellery affordable to everyone; The Jewellery Channel selected Freeview as their platform for round-the-clock jewellery auctioneering. Choosing a channel that is freely available to all; The Jewellery Channel anticipates that their latest move will increase their viewers as well as consumer demand for their superb selection of sought-after jewellery. As a result, The Jewellery Channel has brought in an array of spectacular jewellery items to accommodate the larger audience.
Eager to reveal a stunning selection of great value jewellery to their new audience; The Jewellery Channel is showcasing a collection heavily discounted jewellery that does not compromise on quality. The Jewellery Channel will be celebrating the launch of their new live 24 hours a day programme with some exquisite pieces of jewellery for less than ten pounds.
Customers will now be able to shop through the auction channel and online 24 hours a day. Shoppers can watch Freeview Channel 60 24 hours a day, Sky 650 from 6am – 2 am, Virgin Media 153 from 6am Till 12pm, Freesat 815 6am Till 2am and shop online at
www.thejewellerychannel.tv
. Allowing customers to shop around the clock in a way that fits in with their day; The Jewellery Channel is confident that more people will be able to benefit from their great value range of discounted jewellery.
Having always been dedicated to bringing better value to their customers, The Jewellery Channel hopes to spread the word about their latest offers and great value jewellery in addition to their regularly scheduled discount days. Their extensive collection of high quality, affordable jewellery can be found online at
http://www.thejewellerychannel.tv/
ABOUT THE JEWELLERY CHANNEL – CLEARANCE RANGE OF JEWELLERY
The Jewellery Channel (TJC) UK is part of a Jewellery conglomerate that manufactures and handcrafts many of the products sold on its TV networks, hence cutting out the "middleman" in attempts to undercut high street prices and making the luxury Jewellery very affordable. TJC is based in Hampton Hill (Middlesex) studios and has a sister channel in the United States.
The channel was launched on 4th April 2006 and has been growing ever since. The Channel sells through its website,
http://www.thejewellerychannel.tv
and can boast of a personal shopping service that offers friendly and professional advice to ensure that customers get the most out of their Jewellery shopping experience.
TJC (UK) sells the world's widest variety of gemstones, and is part of the only 8 site-holders to the "Tanzanite One" mine. In addition to commonly available gemstones, TJC also sells its own exclusive brands of Jewellery including Iliana (18 carat Gold), Rhapsody (950 Platinum) and gemstone studded jewellery.
TJC (UK) prides itself in its dedicated and knowledgeable employees and maintains several hundred thousands of active customers in its database. Plus, TJC also broadcast to more than 20 Million Homes in the UK and Republic of Ireland and is affiliated to The British Jewellers Association (BJA), The Jewellers Board of Trade, International Colored Gemstone Association and Thai Gem & Jewelry Traders Association.
Notes to Editors
TJC (UK) is on air daily 6am – 2 am on Sky 650, 24 hours a day on Freeview Channel 60, Virgin Media 153 From 6am Till 12pm, Freesat 815 6am Till 2am and online at http://www.thejewellerychannel.tv
TJC (UK) is affiliated to the British Jewellers Association, The Jewellers Board of Trade, International Colored Gemstone Association and Thai Gem & Jewelry Traders Association
TJC (UK) is part of the only 8 site-holders to the "Tanzanite One" mine
CONTACT
The Jewellery Channel Limited
Customer Care
PO Box 275
Hampton
Middlesex
TW12 1XB
Tel: 0844 375 4444
Contactus@tjc.co.uk
http://www.thejewellerychannel.tv