iPhone Skin Provider, Unique Skins, Ready for Today's Apple Media Event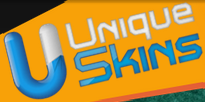 After months of anticipation, the wait is finally over. Apple is holding their media event today where new Apple CEO, Tim Cook, is expected to release details about the highly anticipated iPhone 5.
iPhone skin
provider, Unique Skins, will be staying up-to-date with all news relating to the iPhone 5.
There have been many rumors circulating the web about what new features and upgrades the iPhone 5 will take advantage of. Among these rumors of potential upgrades include; larger screen size, higher megapixel camera, faster processing speeds, and longer battery life. The new cosmetic features will be of extreme importance to Unique Skins.
Being in the business of cell phone skins and
custom phone covers
, Unique Skins is sure to take notice of all of the new changes to the iPhone 5. Unique skins is ready to provide new iPhone 5 users with a custom iPhone skin that will not only protect their new investment but also allow them to display their unique personality and style. The custom tool on the site allows users to design an iPhone skin using their own images and designs.
"Much like the iPhone 4, I plan on buying the iPhone 5 the same day that it is released," claims Gerald Willington, an avid Apple enthusiast. "I will be following Apple's media event online so I can stay up-to-date on all the new features of the iPhone 5. In order to protect my new iPhone, I plan on purchasing a
cell phone skin
to protect it from any unnecessary scratches."
Unique Skins designs custom
iPhone skins
that fit seamlessly to the outside of the iPhone. Offering premade designs or a tool that allows the customer to use their own photos, there is bound to be an iPhone skin that suits everyone's tastes.
Established in 2006, Unique Skins provides the best custom skins for cell phones, mp3 players, laptop, Bluetooth headsets, and gaming consoles. These skins not only protect your device from scratches, dents, and dings but also add a touch of glamour to any device. Fitting your gadgets perfectly and never leaving a sticky residue upon removal, Unique Skins is the ultimate way to personalize and protect your electronic devices.
http://www.uniqueskins.com/