STEEL TRENDS MONTHLY, NEW CUSTOMER NEWSLETTER BRANDED TO STEEL SERVICE CENTERS LAUNCHED BY STEEL REALITY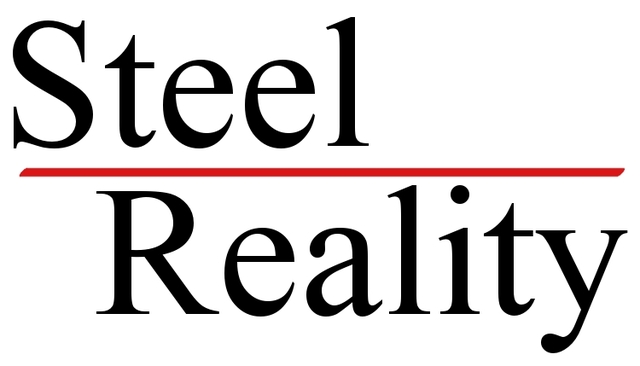 Steel Reality has launched their new product, Steel Trends Monthly, a customized monthly newsletter branded to steel service centers for distribution to their customers and prospects.
Steel Trends Monthly is a report covering the factors of steel supply and demand, along with a monthly market scoreboard. The report is created by Steel Reality and is customized for each service center with their name, logo, marketing message, and monthly letter from their spokesperson.
"This publication allows service centers to publish their own monthly newsletter, sharing the market analysis their customers need," said Josh Spoores, President of Steel Reality. "This provides service centers with a quick, easy and affordable way to consistently communicate with their customers and prospects in a format their customers look forward to reading and sharing."
Steel Reality publishes reports that look exclusively at underlying data that drives steel prices, allowing steel buyers, sellers, and financers to form their own opinion based on the facts. Their Leading Steel Indicator report covers proprietary information such as price momentum, apparent excess steel in the supply chain, and manufacturing indices which shows coming expansion or contraction. This Week in Steel is a report that covers weekly data such as steel futures, it includes a SWOT analysis focused on key points for buyers and sellers as well as several price models that look at flat rolled, plate, and pipe & tube steel.
"This custom newsletter reinforces the position of the service center as a trusted supplier to their customers," said Spoores. "Steel Trends Monthly was created to be shared with any customer personnel, even their bankers without needing to pay any additional amount per reader. This report will allow customer relationships to easily survive when a change happens to a customer's buyer or executive team."
Steel service centers or other value-added processors of steel can find a sample Steel Trends Monthly report at
www.steelreality.com
.
Steel Reality also recently released several Android apps available on the Android Marketplace. 'Steel News' is one of the apps that allow Android smartphone users to only be a finger-tap away from following the latest news of the steel, iron ore, and coal industries.
About Steel Reality
Market intelligence and consulting firm, Steel Reality, offers in-depth, forward-looking views on the flat rolled, plate, and pipe & tube steel market. Founder, President and Chief Analyst Josh Spoores is a go-to source for a number of industry and general business publications as well as a speaker at various industry conferences.