SMALL FRY, YOU NEED A BUDGET, RANKS 10th OUT OF 100 FASTEST GROWING UTAH COMPANIES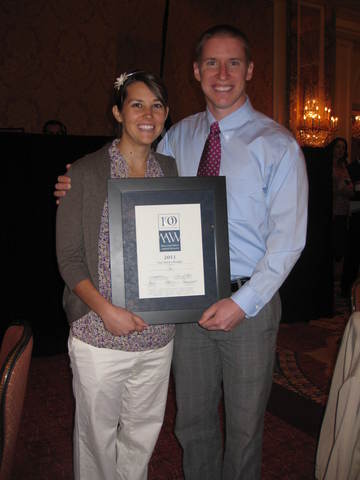 Small but mighty financial software company, You Need a Budget, was named Utah's 10th fastest growing company at MountainWest Capital Network's (MWCN) 17th annual Utah 100 Awards Program at the Grand America Hotel in Salt Lake City last Thursday.
MWCN, Utah's largest business networking organization, chose the top 100 out of thousands of Utah businesses that applied. Those 100 were then ranked according to their percentage of revenue increase from 2006 to 2010. A first-time applicant to the event, You Need a Budget (YNAB) was pleased to find itself sandwiched between elite companies such as Green River Capital (11th) and SkullCandy (9th). Upon learning the exact placement of his seven-year-old start-up, YNAB Founder and CEO, Jesse Mecham, stated, "I was shocked. I knew we had grown tremendously, but when I saw the competition, I had my doubts. To be ranked number 10 is a very welcome surprise."
But it should come as no surprise. The software company-started when Mecham was newly married and still in college-has achieved 1,577% revenue growth since 2006, an impressive feat considering the doomed fate of most start-ups in the face of the economic downturn. But You Need a Budget didn't just eek it's way through the recession, it thrived. Meant to help people take the reins on their finances through it's Four Rules method, YNAB has become the budgeting software of choice to an ever-growing body of users in a few, short years. With tens of thousands of customers, world-wide, and a new accolade under his belt, Mecham has no plans for slowing down. "As much as people love You Need a Budget now, I know we can make it even better. There's still plenty to be done and new ways to grow."