Small Company Bucking the Trend Joining List of Big Players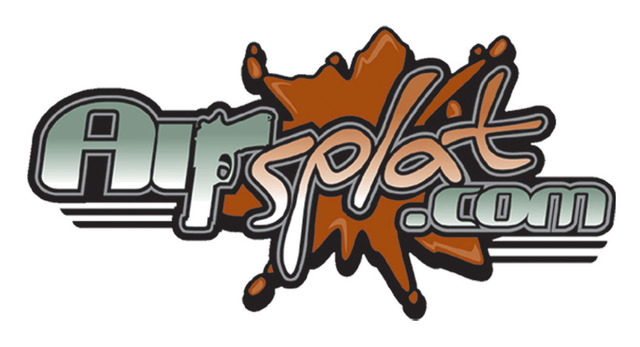 October 14, 2011 Irwindale CA - Turn on the television, and you'll most likely see stories of companies downsizing, profits shrinking, layoffs and restructuring. From any major media outlet, it's hard to find a bit of good news about the economy these days. As the old news adage goes "if it bleeds, it leads", and the headlines are dripping. With unemployment at 40 year high for the longest period since The Great Depression, small businesses are doing their best to hold on to the employees they currently staff, while some are trying to keep their doors from closing permanently. For most small businesses, the idea of 15-20% losses are good news. But for one company, during this down economy, 25% growth is a reality! This year AirSplat.com has seen a 25% growth in annual revenue from last year, and just ranked on prestigious Internet Retailer Top 500 list. It may sound modest placing at #479, but this list recognizes the top 500 Retailers from across the entire retail spectrum, among the likes of Best Buy, Dell, Wal-Mart, Amazon, Target, and many of the common household names. AirSplat is also three years running on the Inc.5000 business list, climbing to #89 overall in retail, and #27 in the state of California. For a startup that began in 2001 by a Pepperdine graduate in a 250 square foot office with $5k in capital from savings, that's an amazing achievement.
While many companies have cut back with downsizing and shrinking payroll in order to prevent going under, AirSplat just shifted their gears into overdrive, moving to a newer & larger facility. "This is a pivotal shift in our infrastructure, this [new space] is five times bigger the old warehouse, and we've been on a six month hiring trend to meet demand," Says CEO Kenneth Woo. "I think we actually got to a point where our infrastructure was bottlenecking us, holding us back from even more growth" As soon as they moved, profit margins rose accordingly, with this part of the year's 25% first half growth out pacing 2010's 16% growth rate in the same period.
Panem et circenses
So what has been keeping this company's momentum going strong, even in the recession? At first it shouldn't make sense, looking at American economic history, there's always been a sharp cut in entertainment costs during tough economic times. However, airsoft can be seen as more of a big ticket investment item, ideal for birthdays and Christmas. "Parents and Kids save up for these, so naturally Christmas and summer are the high points of the year". While investment costs can seem high, actual play and maintenance is little to none, ammunition like airsoft bb's can be had for dollars for tens of thousands of bb's and a day at a field generally only costs $5-10. Compare this with paintballs which are exponentially more costly, as well as C02 gas for every game, the cost comparison is staggering. Airsoft has been creeping up on paintball for years and has finally eclipsed it as the major shooting recreational sport in the country "it's low cost and super realism are what players are after."
Gaming Culture and Real Steel getting a cut
Another strong reason AirSplat is succeeding is the culture of videogames dominating young adult and even adults in the 25-45 age range. Video Games like Call of Duty and the Battlefield series feature exotic real life guns and items, "many of these people want to play it in real life, and we provide them with that simulation, down to the last detail. Airsoft gear like tactical vests, ballistic goggles, gloves, lasers, scopes, they want it all, and we're more than happy to give" Woo says. People start out as hobbyists and become full blown enthusiasts, not hesitating to drop hundreds, if not thousands of dollars into their gear and equipment. Manufacturers overseas keep a close finger to the pulse and news from these games, because the guns featured there become the hot new airsoft guns for sale in coming months. Major real life gun manufacturers too are cutting licensing deals with airsoft manufacturers in order to bring airsoft versions of their products to market. Years ago they used to be protective of their copyrights and designs, until they realized it was potent advertising for youth who would eventually become real firearm purchasers. Many have the same machining and tooling process, the only difference being materials used. Take for example, Magpul Dynamics, who now has an entire divison of products devoted to airsoft, many of their custom aftermarket parts have to say "for airsoft only" as they are indistinguishable from the real thing. It's this constant feedback loop between gaming companies, airsoft makers, and real firearms that's driving the sport forward. Not all the news has been positive; the popularity of the sport has caused political waves, such as the Recent California SB798 bill, which aimed to drastically change airsoft by requiring all airsoft guns to be completely neon colors. But through the efforts of a dedicated community and with passionate retailers like AirSplat, the bill was able to be voted down in the state senate.
Customer Service and Loyalty
Being in the right business at the right time isn't all it takes to do well. You need to run your operation with excellence. AirSplat has a Better Business Bureau A+ rating, as well as a %100 positive feedback score on Ebay. There's also a huge Facebook following of over 150,000 fans (the largest airsoft fan page ever), and a long history of positive feedback from customers can be found here
www.airsplat.com/feedback.htm
. They also exhaustively train their customer service reps and support teams to handle the influx of new items and technologies in the airsoft world. "Everything is hands on, so they know what they're talking about when customers have a question for them on the phone," says Garbastian Sebadia, customer service supervisor. "We train with new inventory, have refresher courses on maintenance and gear on a weekly basis." AirSplat believes the only way you can get brand loyalty is through quality care and support. In the rare instances they don't have the item, they'll direct a customer to an airsoft competitor that does. "It's not about making the sale, it's about making people feel like they're being taken care of, its that relationship and trust". And they definitely have been coming back.
Size Matters
Growth always requires adjustments. "Our workforce has grown by a third these past 6 months, lots of new faces means a whole new system for delegation and tracking," Sebadia explains. AirSplat learned such growth spurts require a new way to train and another layer of management to effectively delegate and push through initiatives. "We've promoted up the best of the incumbent group, and we're harboring a mentor/student model for new hires, taking them under our wing." Though a decade has past and they've grown so much, AirSplat still aims big but spends small on the backend, keeping costs down and maximizing resources and efficiency. "Our hiring process is unique, we look for flexibility and potential just as much as current skills. Everyone in the company is cross trained to work effectively in another department so there's always coverage as needed". The end result is a proactive and reactive staff that's able to change gears quickly, which is important during their peak season of Christmas: when sales and order fulfillment is the top priority. There's always a constant sense of urgency and improvement being imprinted upon the staff by managers and supervisors. Woo says, "you can't stop, cant get comfortable, once you do, that's when you stop growing".
For AirSplat, it's a golden time for the company in a red hot industry. But that's not all it takes to succeed, having the right infrastructure, culture, and manpower is what turns potential into profits. AirSplat is looking to finish off the second half of the year with its largest earnings in company history, with no ceiling in sight. The airsoft pioneer, Woo has one piece of advice for CEO's , "Having a down economy, with all the doom and gloom news everyday, don't let it get you down. Focus, push and holding the course can result in positive outcomes."
About AirSplat.com – In business for over a decade, AirSplat.com is the Nation's Largest Retailer of Airsoft guns, equipment, and airsoft gear.