AL-TAR Services, Inc. Names Robert Nugent Director of Business Development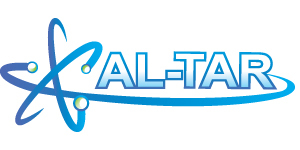 Sunnyvale, CA. October 14, 2011: AL-TAR Services, Inc. has named Robert Nugent Director of Business Development for AL-TAR's team of service and support staff.
Mr. Nugent is an industry-recognized service professional with more than 25 years of experience supporting the life science community. He has a proven, well-established record of accomplishments spearheading comprehensive business strategies to support laboratory operations, running the gamut from large OEM support to smaller independent enterprises. Among the first projects Mr. Nugent will spearhead is AL-TAR's focus on the development of web-based mobile applications to bring service and experience to the next level for AL-TAR customers.
Mr. Nugent's experience in directing the creation of service products, substantial regulatory compliance knowledge and communication skills will be an immediate asset to the AL-TAR team of laboratory equipment calibration and repair experts and their customers (
http://www.al-tar.com
). AL-TAR's vision, "Changing the face of laboratory service and support", is expected to become apparent in the coming months, due in part to the guidance of Mr. Nugent.
Mr. Nugent is an alumnus of McNeese State University of Lake Charles, Louisiana and will be based out of Southern California.
About AL-TAR Services, Inc.
AL-TAR Services, Inc. has been a trusted resource in calibration and repair services since 1986, providing service to over 150 leading manufacturers, dealers and distributors in the field of biotechnology. Services include ISO 17025 Calibrations, End-User Web based Visibility of Calibration Activities, Documented Training Records for field Technicians, Monthly Customer Recall Notification, NIST-Traceable Reference Standards, Annually Reviewed SOP's, Affordable Rates and more. Contact AL-TAR for more information