Perpetual: $46 million distributed to charity on behalf of our clients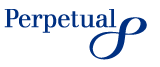 This year, on behalf of our philanthropic clients, we have distributed $46 million in
funding to charities and non-profit organisations
across Australia.
Each year, Perpetual distributes money from the
charitable trusts
we manage. This is done on behalf of our clients who have established a trust or endowment to provide ongoing funding to the community, in addition to our own endowment within the Perpetual Foundation.
Recently, $9 million of this was distributed via our annual funding round. Charities and non-profit organisations (NPOs) are invited to apply for this funding and this year, we saw more than 1100 organisations apply. Over 160 organisations were successful in receiving funding and came from areas such as arts and culture, health, conservation and environment, social welfare, education and medical research.
Competition for funding is continually growing
Andrew Thomas, General Manager of
Philanthropy at Perpetual
, says competition for funding is growing consistently. 'While we were able to fund more than $9 million across Australia through our annual funding round, the large number of applications shows that there is still a great need in the community for funding. With grants few and far between, private philanthropy remains so important. It helps make up the shortfall to allow organisations to build capacity and continue their good work.'
Find out more about philanthropy
If you would like to know more about creating a sustainable gift for your community or chosen cause, read about our
Philanthropic Services
or contact Perpetual Philanthropy on 1800 501 227.
If you are a non-profit organisation seeking funding, find out more about our
2012 funding round
.
Perpetual Philanthropic Services and advice are provided by Perpetual Trustee Company Limited (PTCo), ABN 42 000 001 007, AFSL 236643. This information has been prepared by PTCo. It contains general information and is not intended to provide you with advice or take into account your objectives, financial situation or needs. You should consider whether the information is suitable for your circumstances and we recommend that you seek professional financial, tax and/or legal advice.
Email Perpetual Australia