Perpetual: $1 million biomedical research award to establish Victoria's first structural Cryo-Electron Microscopy research centre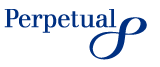 Leading experts have hailed the planned establishment of Victoria's first state-of-the-art structural Cryo-Electron Microscopy (Cryo-EM) research centre, funded by the
Ramaciotti Foundations
, as a major boost for the local biomedical research community and a step forward in attracting international interest in the field.
A joint research team led by Professors James Whisstock and Ian Smith from Monash University, and Professor Mike Lawrence from the Walter and Eliza Hall Institute of Medical Research will tonight receive the $1 million Ramaciotti Biomedical Research Award to establish the centre, to be named The Clive and Vera Ramaciotti Centre for Structural Cryo-Electron Microscopy.
The $1 million Ramaciotti Biomedical Research Award, granted every two years from the Ramaciotti Foundations, which are managed by Perpetual, will be presented at an awards dinner in Melbourne tonight.
According to Professor Whisstock, the use of Cryo-EM in the exploration of protein function and dysfunction has made leaps and bounds over the past few years.
"All diseases have complex cascades of interacting proteins. To develop a drug to block that interaction, you first need to understand how it works – that's the essence of structural biology and the key use of Cryo-EM, which allows researchers to create powerful images of nature's tiny machines," Professor Whisstock said.
The Centre will allow for the use of the latest technological advances in researching some of the most difficult medical problems, including how immune systems recognise intruders and how large protein complexes assemble and function in diseases like cancer.
"The Ramaciotti Biomedical Research Award makes it possible for us, in conjunction with Monash University, to provide the state-of-the-art technology that the research community desperately needs to take their work to the next stage," said Professor Whisstock.
Professor Whisstock said the Centre will place Australia in a leading position on the international medical research stage, while attracting and building a community of local and international researchers.
The team of Chief Investigators for The Clive and Vera Ramaciotti Centre for Structural Cryo-Electron Microscopy also comprises world-leading scientists from the University of Melbourne, La Trobe University, the Burnet Institute and The Peter MacCallum Cancer Centre.
According to Andrew Thomas, General Manager,
Philanthropy at Perpetual
, the establishment of the Centre will be a testament to the impact the Ramaciotti Foundations have had on medical research in its rich, 40 year history.
"The Ramaciotti Foundations are collectively one of the largest private contributors to biomedical research in Australia. Forward-thinking philanthropist Vera Ramaciotti made a significant and lasting contribution to the Australian scientific community through her decision to create a charitable trust over 40 years ago."
"Since then, the Foundations have provided scientists with necessary funds for creative and cutting-edge medical research," said Mr Thomas.
"This Centre is an exciting initiative for the biomedical research community, with the potential to attract specialist researchers from other parts of the country and across the globe," he said.
"Australia, and Victoria in particular, has a recognised world-class structural biology research community, and the Ramaciotti Foundation's Biomedical Research Award will assist in the establishment of a world-class centre, with equipment and facilities to match those skills."
Dr Noel Chambers from Research Australia said philanthropists, like Vera Ramaciotti, fill a void in medical research in Australia.
"Philanthropy plays an important role in creating opportunities for medical researchers, particularly those at an early stage in their careers. There are many worthy research projects that would benefit from funding through alternative sources, like philanthropists and charitable funds, especially when government doesn't have the funds or the appropriate processes to assist. This type of social investment has a significant impact in the community," said Dr Chambers.
The Ramaciotti Biomedical Research Award is one of the annual awards made by the Ramaciotti Foundations, thanks to a single bequest made in 1970. Tonight the Foundations grant over $2.6 million to biomedical research in Australia, the largest distribution in their history.
"Under Perpetual's management the Ramaciotti Foundations have granted over $51 million to biomedical research since Vera's $6.7 million investment in 1970," Mr Thomas said.
About the Ramaciotti Foundations
Managed by Perpetual, the
Ramaciotti Foundations
started off with $6.7 million in 1970 with the first major grant going to the Walter and Eliza Hall Institute in 1971. This assisted with the establishment of the new Clive and Vera Ramaciotti Research Laboratories building.
Since then, the Foundations have donated more than $51 million to biomedical research and are one of the largest contributors to the field. Their combined capital now stands at over $48 million.
The Ramaciotti Foundations continue to support biomedical research and each year make significant distributions via the
Ramaciotti Awards
, providing funding support to areas such as molecular biology, genetics and immunology, and assisting young investigators taking up new challenges in biomedical research.
About the Ramaciotti Biomedical Research Award
This $1 million award is open to groups or individuals undertaking a single initiative in biomedical research within Australian universities, public hospitals, medical research institutes or other similar organisations. Traditionally, it funds a need that would not attract funding elsewhere. This award is presented every two years.
About the Ramaciotti Medal for Excellence in Biomedical Research
The Ramaciotti Medal carries an award of $50,000 and recognises outstanding contribution to clinical or biomedical research, or the way in which healthcare is delivered. The nominee must still be actively engaged in research and must have previously received support from the Ramaciotti Foundations.
High profile past winners include Professor Sam Berkovic, Professor Chris Parish, Professor Thomas Martin, Professor Robert Baxter and Professor Ian Frazer.
About the Ramaciotti Establishment and Equipment Grants
Establishment Grants - Establishment Grants are intended to provide short term research support for a young researcher who is taking, or has taken up a new position in an institution. The maximum amount for this gift is $75,000.
Equipment Grants - Equipment Grants are intended to provide funding of up to $75,000 towards the purchase of a single item of equipment costing $75,000 or more.
About Perpetual Philanthropic Services
Perpetual is one of the largest managers of private charitable foundations in Australia, with $1.2 billion in funds under management (as at 30 June 2011). Perpetual is trustee to more than 450
charitable trusts
– including
Private Ancillary Funds (PAFs)
and the
Perpetual Foundation
- that support medical, social, environmental, religious, cultural and educational causes.
Perpetual Philanthropic Services is part of Perpetual Private Wealth which advises clients on $8.7 billion of funds (as at 30 June 2011). The Perpetual Private Wealth team of experts offer tailored advice and services and can
help clients fulfill their charitable intentions
. For more information visit
www.perpetual.com.au/philanthropy
.
Email Perpetual Australia