Cell Phone Skin Manufacturer, Unique Skins, Prepares for Wave of New iPhone 4S Skins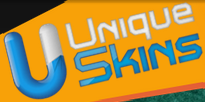 After months of eagerly waiting, the release of the iPhone 4S has proven to be quite the success for Apple. The company announced that an outstanding four million iPhones were sold in the first weekend alone. With customers rushing to buy the latest Apple product,
cell phone skin
manufacturer, Unique Skins, is preparing for a similar demand in
iPhone skin
orders.
The intelligent assistant, Siri, has been the most anticipated new feature of the 4S. It recognizes the user's voice and responds with useful information. Other new features include a new dual-core A5 chip, improved camera, HD video capabilities, and an improved display screen.
"I stood in line for three hours to get one of the first Apple iPhone 4S available," claimed Cindy McCarthy, Cleveland, Ohio resident. "The new features on the 4S are just incredible. I cannot even tell you how useful the new Siri feature has been for me so far."
With customers looking to protect their valuable investments,
cell phone skins
prove to be the next big thing in personalizing ones phone. Unique Skins offers custom
iPhone skins
that fit any personality and style with an easy to use custom tool where users can build their own skins in just seconds.
Established in 2006, Unique Skins provides the best custom skins for cell phones, mp3 players, laptop, Bluetooth headsets, and gaming consoles. These skins not only protect your device from scratches, dents, and dings but also add a touch of glamour to any device. Fitting your gadgets perfectly and never leaving a sticky residue upon removal, Unique Skins is the ultimate way to personalize and protect your electronic devices.
http://www.uniqueskins.com/