Consumer Credit Capital Launches Houston Credit Repair Services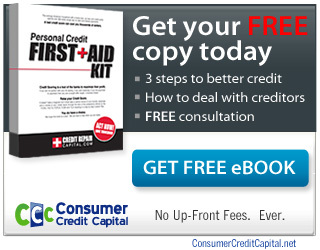 Consumer Credit Capital launches Houston Credit Repair Services dedicated to helping clients repair credit, improve credit scores and lower borrowing costs.
Consumer Credit Capital is a registered, bonded - No Upfront Fee - Credit Repair Services Company staffed with dedicated professionals with experience dealing with credit bureaus, debt collectors and original creditors, who assist in addressing any
credit repair
need.
The Company's
credit repair Houston
office develops for their clients a credit repair plan that starts with a review of personal finances, credit reports and credit scores resulting in a road map to a better credit life.
The law requires an investigation into a credit dispute, made on a reasonable basis, within 30 days. The credit bureau and creditor must correct any inaccurate item and delete any unverifiable item.
Credit history affects more than just an ability to get a loan. Information on a credit report effects job opportunities and insurance rates. A good credit repair plan is more than just filing credit disputes. Good credit requires income above expenses, proper budgeting, on time bill paying, and if required, a negotiation of payment plans with creditors.
Consumer Credit Capital
credit repair Texas
specialist are available to conduct a free credit repair evaluation through the Company's website and by phone.
Email Consumer Credit Capital