Revolutionizing the Way People Send Flowers To Bangalore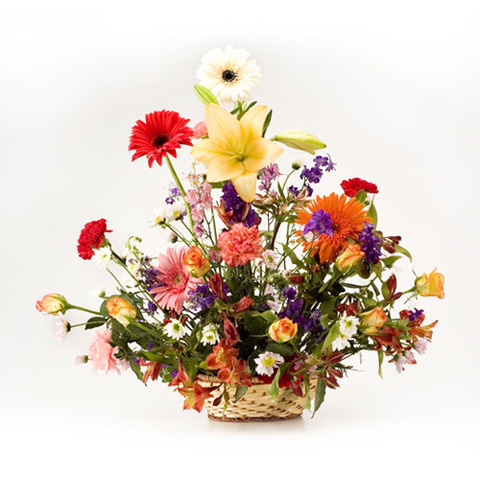 The A1 City Flowers Corporation, a leading provider of flowers in Bangalore, unveils online flower service, a groundbreaking new way of sending
flowers to Bangalore
through online portal since 2008.
A1Bangalore Flowers was developed with both novice customers and seasoned buyers in mind. It shows a great availability of collections over internet and generated demanded revenue online from its service. The items include a classic style bouquet, tall and exotic basket arrangements, paper wrapped bunches, and gifts collections.
The online service is very easy to use with customer service bear in mind. With this portal A1 Bangalore Flowers comes complete with:
24/7 customers service
A user-friendly interface
Highly adaptable field, you can place order from anywhere
Payment through secure payment gateways.
A1 City Flowers Group has complemented its online presence by launching its website in 2008 – powered by Ecommerce – for Bangalore and India service in Maharashtra, Karnataka, Punjab, Chandigarh and other major cities. In fact, the A1
Bangalore Flowers
has been in the list of customer favorites since 2010 onwards. A1 Bangalore flowers works directly with the customers, forming a unique trust relationship with good quality products in India.
Gift is available as a online product for Bangalore people, India and is directly available at A1BangaloreFlowers.com. Developed in collaboration with A1 City Flowers, flower growing firm based out of Himachal, Pune and Bangalore, A1 Bangalore website seeks to combine the aesthetic vision of his practice with the latest flower bunches design. Their further scope is to build a more powerful delivery network in other cities of India in 2012.
A1 Bangalore Flowers is the first flower house from India to get invited to Dubai flower designing competition to showcase ethnic Indian designs. This marks a new trend by any major international platform to showcase Indian flower designs that is created globally. Since its inception, about three years ago, A1 Bangalore Flowers enjoys a strong following worldwide. It now has over five thousand Fans on its Facebook social-networking page and is the fastest growing flower brand in India.
About A1 Bangalore Flowers:
A1 Bangalore Flowers is the flower delivery provider in Bangalore, and has been licensed in India to the flower delivery service. It has a slogan called "Let us arrange a smile for you". The most powerful and trustworthy firm to
send flowers to Bangalore
online. The best in its class for
flower delivery in Bangalore
service.