ASPCA, Benefactor of Local Print Place, Runs to Provide Life-Saving Programs to Animals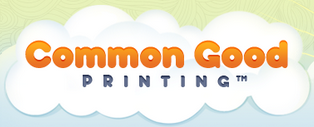 Common Good Printing, an online full-color printing company offering
printing for less
, has committed 2% of all sales to a select list of charitable organizations. One such group is the American Society for The Prevention of Cruelty to Animals (ASPCA). The ASPCA recently formed Team ASPCA, the new national endurance training and fundraising program dedicated to helping animal lovers walk, run or cycle towards helping the organization provide life-saving programs and services to animals nationwide.
On January 29, 2012 Team ASPCA will join more than 20,000 runners at the 2012 ING Miami Marathon and Half Marathon®, South Florida's premier running event.
The team will race through the streets of downtown Miami, Miami Beach and Coconut Grove. Cruise ships, neon lights, palm trees and plenty of spectators will line one of the flattest, most scenic courses in the country. Visit Team ASPCA online and find out how you can join an exclusive group raising money to help homeless.
"I included ASPCA in our group of 10 preferred charities because they believe in serving the common good, including animals," said founder Randy Root. "And I am open to expanding the list or helping with a special fund-raising effort. The main thing is that I want people to have a chance to do something important for others when they purchase
cheap printing online
."
And don't worry about high prices or having to settle for low-quality printing socially-conscious printing buyers. "Common Good Printing offers
printing for less
on a wide range of printed materials," said Root. "My company was designed to do what the name says – serve the common good. That includes providing excellent printing at a low price to encourage people to buy where they can make a positive impact on the world around them."
To have a look at how a community of online print purchasers can join together for lower prices and big donations to worthy causes, check out their
online printing services
at
www.commongoodprinting.com
. There you will see the list of supported causes and an in-depth explanation of how Common Good Printing strives to make an impact on the world.
Email Common Good Printing