Perpetual: Safeguarding an elderly relative's affairs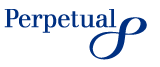 With Australia's ageing population increasing, many people are faced with the prospect of taking care of their elderly parents. Peter Whitehead, Senior Manager – Fiduciary at
Perpetual Private Clients
, talks about the challenges of managing a relative's financial affairs.
Adult children are often highly involved in decisions about care for their parents, helping with lifestyle and health needs and moving into a retirement home. They can suddenly find themselves managing their parents' financial affairs.
In addition to being time consuming, this can be an onerous responsibility, especially when the adult child is making important decisions about their relative's future and trying to manage complex investment and taxation needs.
What to consider
If you are in this situation, there are a number of things for both you and your relative to consider which can make life easier for everyone, while ensuring the security of their future well-being.
Powers of attorney – acting on someone's behalf when they no longer can
An
Enduring Power of Attorney (EPoA)
is a legal document that appoints someone else to act on your relative's behalf for financial matters if and when they are no longer able. They can appoint a trusted person (such as yourself) or a professional (such as Perpetual) who can make financial decisions in their best interests. The benefit of appointing a professional is that it relieves you of the responsibility of making what can be complex decisions about their income, investments, tax or age care fee negotiations. It also allows you to focus on other areas such as their personal care.
If your relative doesn't have an EPoA and they become incapacitated, you will need to apply to the relevant State tribunal to appoint a financial manager. This could take weeks or months, delaying important decisions that might impact their financial situation or level of care.
Financial management – day to day financial decision making
A professional attorney gives a person peace of mind that future decisions will be made prudently on their behalf, but it can also provide immediate assistance. For example, by appointing Perpetual as their attorney, we offer services where your relative could hand over the day-to-day decision making and management of their financial affairs. We can perform investment transactions, complete tax returns, look after the administration and can even pay bills, manage rental properties or organise household help. Our services are as flexible as your relative needs them to be and also relieves you of these time consuming tasks.
Example - Delegating the responsibility
Robert's father, John, has been diagnosed with Alzheimer's disease and is just beginning to lose capacity to manage on his own. For two years, Robert has had an Enduring Power of Attorney and has been managing his father's finances including two investment properties and a share portfolio. He is finding this time consuming in addition to his high pressure job and caring for his own family.
Together, they decide that it is best to hand over the financial management of John's affairs to a professional and nominate Perpetual as Enduring Power of Attorney. This relieves Robert of the burden and gives him peace of mind that specialists are managing his father's investments so that they remain on track. Importantly, Perpetual helps ensure that John's investments are structured appropriately to fund nursing home costs for when the need arises in the future.
Since John's appointment of Perpetual as his Enduring Power of Attorney, Robert now has more time to spend with his father and his own family.
Aged care – appropriately structuring finances to minimise the cost
It's not always easy to talk about, but your relative should also
consider with you the level of care they might need
, such as a retirement village, assisted living or home care, and the best way to structure their finances to cover such costs.
Aged care costs can vary depending on the provider, the level of care required and the assets and income the person has. If their assets and income exceed certain levels, they may be required to pay additional levies, or it may reduce their eligibility for Government assistance.
It is very important to seek professional financial advice before making a decision about aged care, as it is a complex area and might be possible to reduce these levies or maximise Government assistance by using certain strategies. Perpetual Private Clients has specialists in this area who can provide advice on these complex situations.
You don't need to manage alone
Managing a relative's financial affairs can be complicated, so we recommended that you seek professional advice. An adviser from Perpetual Private Clients can help you and your family by providing advice, acting as power of attorney and taking on the management of investment or other affairs.
Find out more about Perpetual Private Clients' services or phone us on 1800 631 381.
Perpetual Private Clients advice and services are provided by Perpetual Trustee Company Limited (PTCo) ABN 42 000 001 007, AFSL 236643. This article was prepared by PTCo. It contains general information only and is not intended to provide you with advice or take into account your objectives, financial situation or needs. You should consider whether the information is suitable for your circumstances and we recommend you seek professional advice. The views expressed in the articles are the opinions of the authors at the time of writing and do not constitute a recommendation to act. Any information referenced in the articles is believed to be accurate at the time of compilation and is provided by PTCo in good faith. To the extent permitted by law, no liability is accepted for any loss or damage as a result of reliance on this information.
Email Perpetual Australia