Common Good Printing Commits 2% of Sales to The Hunger Project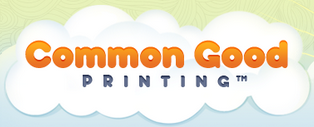 Common Good Printing, an
online printing services
, has committed 2% of all sales to a select list of charitable organizations. One such group is The Hunger Project (THP), which is committed to addressing the causes of hunger around the world. Contrary to what many would believe, THP does not actually distribute food.
According to their website, The Hunger Project doesn't distribute food because that is not a sustainable answer for world hunger. While emergency food aid can mean the difference between life and death, more than 90 percent of the world's hungry people are chronically undernourished (FAO 2010).
So, as stated on the THP website, "The Hunger Project addresses the root causes of hunger and poverty using a methodology that is affordable, replicable and sustainable. Our methodology emphasizes rural development and self-reliance. It enables women and men to eradicate persistent hunger in their communities, and makes them more resilient so that they can cope with famine or other emergencies as they arise."
Randy Root, founder of Common Good Printing, recently stated, "I chose a group of 10 charities that, like THP, are concerned about serving the common good. "I am open to expanding the list or helping with a special fund-raising effort. Mostly, I want people to have a chance to do something important, like preventing hunger, when they purchase cheap printing online. Please take a look at what The Hunger Project does around the world at their website
www.thp.org
."
THP supporters and other socially-conscious online print buyers don't have to give up high quality or low prices to do business with Common Good. "We provide very low prices on a wide range of printed materials," said Root. "My company was designed to do what the name says – serve the common good. If I don't provide excellent
printing for less
, people will go elsewhere. That means fewer donations."
To have a look at how a community of online print purchasers can join together for
cheap printing online
and big donations to worthy causes, go to
www.commongoodprinting.com
. There you will find a list of supported causes and an in-depth explanation of how Common Good Printing strives to make an impact on the world.
Email Common Good Printing