myRV|ID-A new Social Networking Tool for RV Owners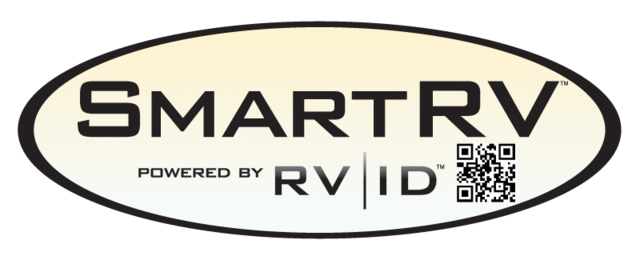 Solana Beach, CA (November 10, 2011). The myRV|ID service for owners of Smart RVs has released a new social networking tool that allows RV owners to invite friends and family to follow their travels. Using GPS, wireless communications and advanced software and mapping engines, myRV|ID automatically generates trip history for a RV that shows where the RV travelled and where it stopped. An owner can add trip notes and stop notes to create useful trip journals. Owners can keep a trip private or choose to share it with friends and family. myRV|ID also helps owners connect with their RVs through a variety of alerts on the status of their RV-including low battery, service reminders and theft detection.
"For most RV'ers, sharing one's RV adventures is an important part of the RV experience and helps build the sense of community that is RV'ing" said Don Levy, chief executive officer of Red Lantern Labs, which developed and offers the myRV|ID service. "We want to know where each other are and we want to share our journeys and experiences with them. With myRV|ID, RV owners can post trips to Facebook, invite friends and family members to follow them, share trip journals and more. Personally, I like it that my Mom can sign in and see where my family is and where we've been-it gives her peace of mind and lets her share in our adventures."
"myRV|ID is a tool that every RV owner should have" said Jason Wynn, RV owner and blogger for the popular "Gone with the Wynns" RV lifestyle blog (
www.gonewiththewynns.com
). "It's the most relevant addition to the RV community since the backup camera! myRV|ID helps keep me secure by monitoring my RV location and alerting me when my RV moves when it's not supposed to. myRV|ID will even send me a text message or email if my battery is getting low! This new version allows me to connect with my friends & family easily and securely so we can share our adventures, favorite destinations, and current location with all of our connected friends."
RV's that are equipped with myRV|ID can be identified by the "Smart RV" badge. Ask your RV dealer about having your RV become a "Smart RV"
About myRV|ID
Using GPS and wireless communications technology, the myRV|ID consumer service automatically creates online trip journals for RV owners, allows them to share their location and trip information with friends and family and alerts them if the RV needs attention. Learn more at
www.myrv-id.com
. Friend us on Facebook and follow us on Twitter!
About Red Lantern Labs
Red Lantern Labs develops advanced telematics services that address the specific needs of the value chains in the RV, marine, heavy equipment, power sports and similar industries—from floorplan lenders, to rental fleets, manufacturers, dealers, consumers and others. Red Lantern is a privately held company based in Solana Beach, California.
Media Contact: Media Relations,
info@rv-id.com
, +1-858-771-0676
Dealer Inquiries: John Mancinelli,
dealers@rv-id.com
, +1-858-771-0684