Wireworld® Cable Technology Introduces Platinum Electra™ Power Cord for leading edge AV systems & home theater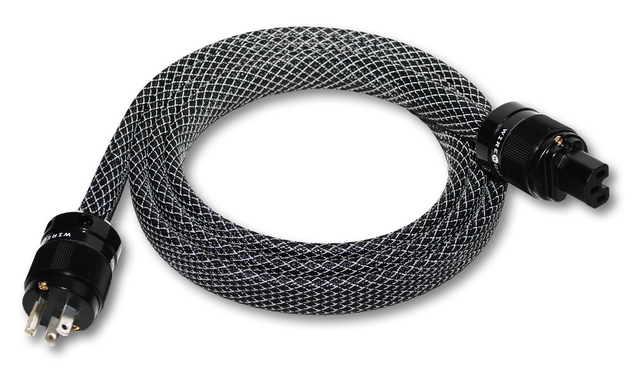 Wireworld
has just released their new flagship power conditioning cord, Platinum Electra. The complex design and composite insulation utilized in the cable were developed by comparing the prototypes to the pure sound of storage batteries, an essentially perfect power source.
"While we have yet to duplicate the pristine and effortless beauty of the storage battery sound, I'm confident that Platinum Electra comes closer to that ideal than any previous power cord," asserted Wireworld designer and president, David Salz. Platinum Electra's conductors are made of Ohno Continuous Cast solid silver for improved low-level resolution and dynamics. Platinum Electra also feature newlydeveloped connectors with contacts made of OCC silver, providing lowest contact resistance of any power connectors available.
The Platinum Electra Power Cord with OCC silver connectors sells for $2,999.95 for a 2 Meter length, and will be available in 2012. This power cord is available for immediate shipping with the silver-clad connectors shown in the photo above. Dealers who purchase this product now will be able to upgrade to the OCC silver connectors when they become available.
Wireworld Cable Technology, which was founded by renowned designer David Salz in 1992, is the premier provider of leading edge digital and analog cable technology for home audio and video, from HDMI and Displayport technologies to state of the art high-end interconnects and speaker cables. The company has an unmatched reputation for producing superior cables based on the use of objective perceptual testing, innovative patented designs, premium materials, and exceptional manufacturing quality.
Email Wireworld Cable Technology