Wireworld® Cable Technology Welcomes Larry Smith as their new National Sales Manager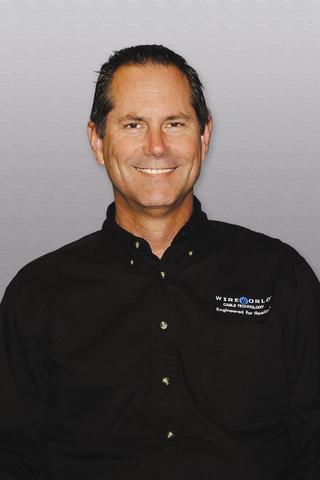 Wireworld Cable Technology
is pleased to announce the appointment of Larry Smith as National Sales Manager.A veteran of the industry since 1987, Larry's background encompasses both Retail Sales and Manufacturer's Representative experience. "As a Manufacturer's Representative the things that attracted me most to the companies that I chose to represent were quality of product and, even more importantly, the quality of the personnel at those companies. With Wireworld I've found the best possible scenario; a company with products that offer state-of-the-art engineering and performance with dedicated, professional, exceptional people at every position. I look forward to helping this company meet and exceed their sales goals, while providing outstanding customer service to our Authorized Dealer base."
Larry can be reached at the Wireworld Corporate Headquarters at 954-474-4464 or at
larry.smith@wireworldcable.com
.
Wireworld Cable Technology, which was founded by renowned designer David Salz in 1992, is the premier provider of leading edge digital and analog cable technology for home audio and video, from HDMI and USB audio to state of the art high-end interconnects and speaker cables. Wireworld earned its world-class reputation by producing superior cables based on the use of objective perceptual testing, innovative, patented designs, premium materials, and exceptional manufacturing quality.
Email Wireworld Cable Technology