Forum to exchange experiences invaluable for NFP Board Chairs: Perpetual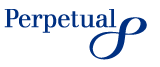 Scholarships for Not-For-Profit board chairs will provide a much-needed opportunity for networking, discussion and collaboration between those at the pinnacle of Australia's charitable organisations, according to
Perpetual
.
The Australian Scholarships Foundation has announced 75 scholarships for chairs of charitable organisations, to support good governance in the
Not-For-Profit (NFP)
sector. The scholarships, funded by the Perpetual Foundation and the JS Love Trust, will give participants a place on the Australian Institute of Company Directors The Not-For-Profit Chairman course.
The Australian Scholarships Foundation scholarships are worth over $1,020 each, with courses being held in Sydney, Melbourne and Brisbane in February 2012.
Australian Scholarships Foundation Chairman, Paul Murnane, says chairs of Not-For-Profits are often volunteers, and many have limited experience in their roles.
"The greatest benefit of courses like this is the exchange of ideas and a forum to discuss different approaches to common problems – it's not an opportunity that comes around very often for NFPs," said Mr Murnane.
"It also provides a timely opportunity to go back to basics on the role of a chair within an NFP, the additional responsibilities over other non-executive directors and the lines between the board and the executive."
"Ultimately, if the board is under the leadership of a confident and capable chair, the rest of the organisation is more likely to be successful. We're confident these scholarships will set leaders on the best possible path to improving the efficiency and outcomes of their organisations."
According to Perpetual's General Manager, Philanthropy, Andrew Thomas, NFPs are still being scrutinised by donors for their administration costs rather than their social outcomes, which often inhibits investment in training and development of their staff.
"This aversion to administration costs is gradually diminishing as donors become more aware of the need to invest in building the capacity and efficiency of charitable organisations. Education and training are an important part of supporting an effective NFP sector.
"The Perpetual Foundation, JS Love Trust and the Australian Scholarships Foundation are striving to improve the effectiveness and capability of this important sector by developing and supporting the best possible leaders."
The Not-For-Profit Chairman course will be facilitated by Henry Bosch AO, former chairman of the National Companies and Securities Commission, chairman of the Working Group on Corporate Practices and Conduct, and chairman of the committee that produced the Australian Standard on corporate governance. Mr Bosch brings his expertise and experience to the program having served as chairman or director on more than thirty boards in both the public and private sectors.
Scholarship applications are now open and will close on 2 December. Applications are open to all existing chairs of Australian Not-For-Profit organisations. For more information on the scholarships, visit the
Australian Scholarships Foundation
.
About Perpetual Philanthropic Services
Perpetual is one of the largest managers of private charitable foundations in Australia, with $1.2 billion in funds under management (as at 30 June 2011). Perpetual is
trustee to more than 450 charitable trusts
– including Private Ancillary Funds (PAFs) and the Perpetual Foundation - that support medical, social, environmental, religious, cultural and educational causes.
Perpetual Philanthropic Services
is part of Perpetual Private Wealth which advises clients on $8.7 billion of funds (as at 30 June 2011). The Perpetual Private Wealth team of experts offer tailored advice and services and can help clients fulfill their charitable intentions. For more information visit
Perpetual Philanthorpy
.
About the Australian Scholarships Foundation
Australian Scholarships Foundation (ASF) is the only Australian organisation solely focused on funding and facilitating scholarships for Australian not for profit (NFP) directors and staff to undertake education, training and mentoring programs that improve their ability to lead and manage their organisations. ASF's purpose is to increase the overall effectiveness of the NFP sector through training and development of the sector.
ASF has funded and facilitated over $2m of scholarships for the NFP sector over the last three years and has partnerships with 20 universities and private education providers across Australia. Visit
AFS
for more information.
About the Australian Institute of Company Directors
The Australian Institute of Company Directors provides education, information and advocacy for company directors Australia wide, with offices in each state to cater for 28,000 members. Our members work in diverse corporations such as small-to-medium enterprises, the ASX200 corporations, public sector organisations, not-for-profit companies, large private companies and smaller private family concerns.
More information about the cmpany and its courses is available at
Australian Institute of Company Directors
.
Perpetual's Philanthropic Services and advice are provided by Perpetual Trustee Company Limited (PTCo), ABN 42 000 001 007, AFSL 236643. This publication has been prepared by PTCo and contains information contributed by third parties. It contains general information only and is not intended to provide advice or take into account personal objectives, financial situation or needs. The information is believed to be accurate at the time of compilation and is provided by PTCo in good faith. To the extent permitted by law, no liability is accepted for any loss or damage as a result of any reliance on this information. PTCo does not warrant the accuracy or completeness of any information included in this document which was contributed by a third party.
Email Perpetual Australia