Attend Our Free Webinar to Learn Strategies For Improved Investigation Interviews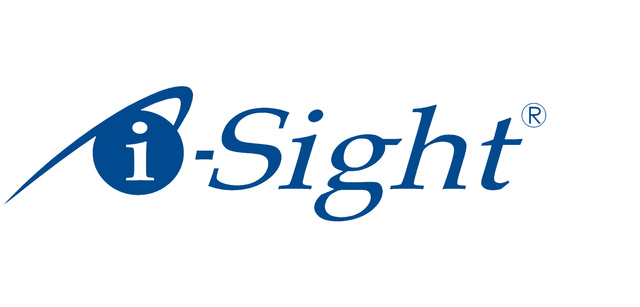 Ottawa, Ontario, Canada – November 22, 2011 – i-Sight Software announced today that the company is partnering with White Hat Solutions to host a free webinar titled "Interview Like a Pro". Join Greg Caldwell, expert investigator and president of White Hat Solutions, on Thursday December 1st, as he shares his strategies for developing effective investigation interview skills. The webinar will run from 2pm-2:30pm (EST)(
https://www2.gotomeeting.com/register/228197402
).
With almost 40 years of corporate investigation experience, Caldwell has uncovered million dollar embezzlements, exposed a rogue IRS auditor, stopped a $5.1 million insurance fraud and was the court-appointed investigator for the largest serial murder case in Colorado. His bold interviewing techniques have helped him solve many high-profile cases, and will be passed on to help other investigators do the same in their own internal investigations.
Caldwell will focus on overcoming some of the biggest challenges investigators face when conducting investigation interviews. Caldwell will guide participants through the process of adapting to the situation and reading the signs skillfully. He will explain how to read a witness based on a collection of factors and teach attendees to frame questions based on the witness's reactions.
"A good interviewer looks for verbal and non-verbal clues. You're going to be listening to not only what they say but how they say it, how they're sitting, how they're reacting with their body language," says Caldwell. "Everybody's become an expert of the body language techniques thanks to television. If you look down and to the left you must be lying. But that's not always true. It's a gathering of all this information when you're sitting across from someone."
By attending the webinar, participants will learn how to:
Prepare for an investigation interview
Gather case information
Develop effective interview questions
Select appropriate interview locations
…and much more
To learn how to interview like a pro and get more information about interviewing witnesses, register to attend the free webinar by visiting
https://www2.gotomeeting.com/register/228197402
About White Hat Solutions
White Hat Solutions, LLC, is a licensed private investigative firm with international resources and a comprehensive understanding of the market. Started in Idaho in 2002 by Greg Caldwell, who had more than 30 years of experience as a licensed private investigator at the time, the company, now based in Tennessee, provides expertise in corporate and private investigations, security, risk management, due diligence and compliance assessment.
About i-Sight
Based in Ottawa, Canada, CEC (
www.customerexpressions.com
) is a leading provider of web-based ethics and compliance investigation software. i-Sight has gained an international reputation for best-in-class software to optimize the management of various business processes. The privately held firm provides i-Sight, integrated case management software for investigations, complaint handling, corrective and preventive action management (CAPA Management), and other business processes that require case management. For information and breaking news related to ethics and compliance issues and internal investigations, visit our blog at
i-sight.com
.
For further information, please contact:
Joe Gerard, Vice-President, Sales & Marketing
800-465-6089 or
media@customerexpressions.com
Email Customer Expressions