Outcast Launches Cricket Wireless Campaign with Directional Mapping to Guide Viewers to Nearest Best Buy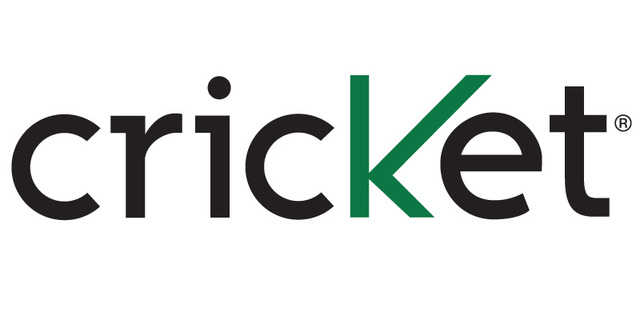 SANTA MONICA and SAN DIEGO, Calif., Nov. 30, 2011 — Outcast, the largest fuel television network, and Cricket Communications, Inc., a leading provider of wireless services, announced today a new marketing campaign that will target consumers at the gas pump and direct viewers to the nearest location where Cricket products are sold. The Cricket campaign will run at the pump on Outcast's PumpTop TV, which reaches on-the-go consumers in the top 67 DMAs throughout the country, including gas pumps from their partner, Gilbarco Veeder-Root.
Cricket's "Your Call" marketing campaign will highlight Muve Music, an unlimited talk, text, web and music download plan for consumers. Viewers at the pump will see a 15-second spot followed by a 5-second personalized map, only available at Outcast-outfitted stations, that will direct the viewer to the nearest retail location where they can purchase Cricket products.
"Our on-the-go audience spends $9 billion annually on handset and cell phone bills and represent some of the heaviest users of mobile products and applications. As such, we're thrilled to promote Cricket's attractive unlimited mobile plan to our audience of mobile power users," said Nathan Gill, Chief Revenue Officer for Outcast. "The proximity of our network to major retailers not only enables us to promote the offer, but also to drive each consumer to the nearest Best Buy location."
The Cricket campaign will target busy, active consumers at the pump. According to the GfK MRI 2011 study, Outcast's active audience spends 24% more on their
cell phone
bills per month than the heaviest TV viewers, and they are 146% more likely to own a
smartphone
.
"Partnering with Outcast allows us to reach busy on-the-go consumers that can't be reached solely through traditional broadcast advertising," said Jaime Vasquez, vice-president, marketing for Cricket. "Outcast has proven to be an extremely effective platform that complements our broadcast campaign, increases our viewership and provides relevant and targeted information for our audience."
ABOUT OUTCAST
Outcast is a premiere digital media company reaching active, affluent, on-the-go consumers. The company consists of the two channels, PumpTop TV and the Health Club Media Network. Advertisers reach a Nielsen measured combined audience of more than 68 million active consumers each month at health clubs and gas stations in 130 DMAs. The company is privately held and is headquartered in Santa Monica, California, with offices in New York City, Detroit and Chicago. For more information, please visit
www.Outcast.net
.
ABOUT CRICKET
Cricket is the pioneer of simple and affordable unlimited wireless services with no long-term commitments or credit checks required serving approximately 5.8 million customers. Cricket products are available nationwide. Cricket offers wireless voice and broadband Internet services over the latest technology, high-quality, all-digital 3G CDMA2000 1X and 1xEV-DO wireless network. Cricket's nationwide wireless voice service plans include unlimited anytime minutes, unlimited U.S. long distance, unlimited text and picture messaging, unlimited text to Mexico, unlimited Mobile Web, unlimited directory assistance, as well as a variety of calling features and feature-rich mobile applications such as popular games, ringtones and wallpapers. For more information on Cricket, visit
www.mycricket.com
. Cricket is offered by Leap Wireless International, Inc., headquartered in San Diego, Calif. For more information on Leap, visit
www.leapwireless.com
.
Email Cricket Communications