Online Printing Service, Common Good Printing, Supports Charity to Help Rebuild Alabama Reef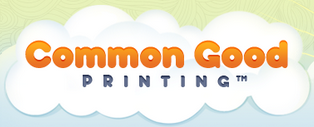 Common Good Printing, an
online printing services
, has committed 2% of all sales to a select list of charitable organizations. One such group is The Nature Conservancy, which recently coordinated an effort to rebuild the Alabama gulf coast oyster reef. Some 545 volunteers hauled 16,000 bags of oyster shells through knee-deep mud to get the job done.
"There is an incredible appetite for meaningful action in the Gulf," said Brian McPeek, the Conservancy's Director of the North America Conservation Region, who worked the line with the volunteers. "The 100-1000 partnership (to restore 100 miles of oyster reef and protect 1,000 acres of marsh) between the Alabama Coastal Foundation, Mobile BayKeeper, The Nature Conservancy and the Ocean Foundation is a great example of how one project can build momentum in other places around the Gulf from Florida to Texas, as well."
And this is just the kind of group effort that Common Good Printing is designed to support. "I chose a group of 10 charities that, like The Nature Conservancy, are concerned about serving the common good," said founder Randy Root. "I'm also open to expanding the list or helping with a special fund-raising effort. The main thing is that I want people to have a chance to do something important for others when they purchase their
cheap printing online
."
And socially-conscious printing buyers don't have to give up high quality or low prices to do business with Common Good. "We provide great prices on a wide range of printed materials," said Root. "My company was designed to do what the name says – serve the common good. If I don't provide quality
printing for less
, people will go elsewhere. That means fewer donations."
To have a look at how a community of online print purchasers can join together for lower prices and big donations to worthy causes, go to
www.commongoodprinting.com
. There you will see a unique pricing model, the list of supported causes and an in-depth explanation of how Common Good Printing strives to make an impact on the world.
Email Common Good Printing