Bridge360 CEO Brenda Hall Appointed to Vice Chairman of the National District Export Council (DEC)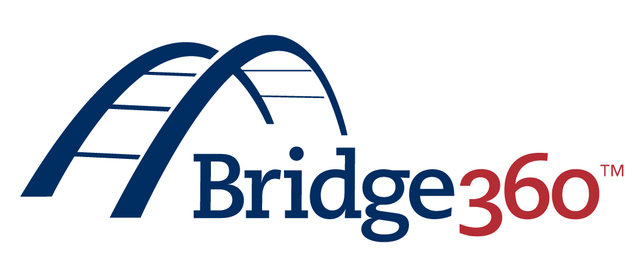 AUSTIN-Brenda Hall, CEO of
Bridge360
and global business leader, was recently elected to a new board position as Vice Chairman of the U.S. District Export Council (DEC). In this role, she will be the Chief Operating Officer of the DEC and will be charged with building infrastructure such as policies, technology and funding sources.
Hall will also help drive initiatives including U.S. Commercial Service budgets, tariff barriers and other trade policies as well as export controls.
"I welcome the opportunity to continue my service with the National DEC. We have a heavy agenda ahead with the importance of guiding trade policies and export issues that continue to be critical to our economy," said Brenda Hall, CEO of Bridge360. "I look forward to taking on this position to encourage the importance of international trade, education and community outreach."
A recognized visionary on the technological and business facets of growing international business presence, Hall's most recently served as the DEC Secretary and Electronic Communication Committee Chair. The highlights of her leadership include utilizing social media to conduct information-gathering surveys, establish foundation and help raise awareness to DEC's focus. Additional highlights include building a communications platform for the National Steering Committee and the DEC's around the country.
"One of my proudest achievements as Electronic Communications Committee Chair was launching the communications platform,
www.districtexportcouncil.com
, within the first 6 months of my role," said Hall. "Since then, we have continued to enhance and update the content including events, positions and policies and information that is pertinent to support trade and commerce."
Hall will be joined on the DEC National Steering Committee by Chairman Dan Ogden, an International Trade Attorney in Dallas, Texas. Additionally, Roy Paulson of Paulson Manufacturing in Temecula, CA is serving as the secretary and treasurer.
About Bridge360
Bridge360 improves and develops custom application software, specializing in solving complex problems at every phase of the software development lifecycle. Bridge360 removes roadblocks to help clients' software and applications reach their goals in any market.
The Bridge360 customer base includes world technology companies, leading system integrators, federal and state government agencies, and small to enterprise businesses across the globe. Bridge360's clients span industries from legal to healthcare, automotive to energy, and high tech to high fashion count upon Bridge360 to clear a path for their success.
Bridge360 was founded in 2001 (as Austin Test, Inc.) and is headquartered in Austin, Texas with offices in Beijing, China.
www.bridge360.com
.
About The District Export Councils
District Export Councils (DECs) are organizations of leaders from the local business community, appointed by successive Secretaries of Commerce, whose knowledge of international business provides a source of professional advice for local firms. For more than 30 years, DECs have served the United States by assisting companies in their local communities export, thus promoting U.S. economic growth and creating new and higher-paying jobs for their communities.
Closely affiliated with the U.S. Commercial Service's U.S. Export Assistance Centers, the 56 DECs combine the energies of more than 1,500 exporters and private and public export service providers throughout the United States. DEC members volunteer their time to sponsor and participate in numerous trade promotion activities, as well as to supply specialized expertise to small and medium-sized businesses that are interested in exporting.
Email Caver Public Relations