New Guide Answers the Question "Can I Fire This Twit Over That Tweet?"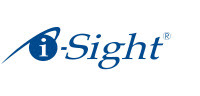 Ottawa, Ontario, Canada – December 7th, 2011 –
i-Sight Software
announced today that the company has published a new guide titled "Can I Fire This Twit Over That Tweet? Social Media, Labor Law and the NLRB". The guide was created to help employers navigate the new labor laws surrounding social media in the workplace. The guide covers social media policies, employee training and the latest guidance from the NLRB.
With more than 800 million active users of Facebook and many millions also using Twitter, LinkedIn and other platforms daily, social media has become a powerful force in and out of the workplace. Until recently, there has been little guidance for employers, leaving them guessing and often making costly mistakes.
"More than a third of employers have disciplined employees for improper use of social media," says Joe Gerard, VP Sales and Marketing, i-Sight Software (
http://i-sight.com/
). "This guide is meant to provide an overview of the current guidance from the NLRB and help HR managers understand what kind of activity is considered misconduct. It also offers best practices related to the development of social media policies and training programs."
Faced with a growing number of cases involving social media, the NLRB has released some important guidance to help employers develop a better understanding of the types of online behavior they can and cannot punish employees for. Understanding the case law can help employers make the right decisions when disciplining employees.
Read this guide to learn:
How to create a social media policy
How to educate employees about acceptable social media use
What 'protected concerted activity' is and why you can't fire an employee for engaging in it
Real guidance from actual cases handled by the NLRB
To download "Can I Fire This Twit Over That Tweet? Social Media, Labor Law and the NLRB," visit:
http://i-sight.com/social-media-labor-law-nlrb/
About i-Sight
Based in Ottawa, Canada, CEC (
www.customerexpressions.com
) is a leading provider of web-based ethics and compliance investigation software. The privately held firm's flagship product, i-Sight, has gained an international reputation for best-in-class software to optimize the management of business processes. i-Sight provides integrated case management for investigations, complaint handling, corrective and preventive action management (CAPA Management), and other business processes. For information and breaking news related to ethics and compliance issues and internal investigations, visit the company blog at
http://i-sight.com/
For further information, please contact:
Joe Gerard, Vice-President, Sales & Marketing
800-465-6089 or
media@customerexpressions.com
Email Customer Expressions