Orlando Catering & Barbecue Restaurant Bubbalou's Has Smoked Turkeys for the Holidays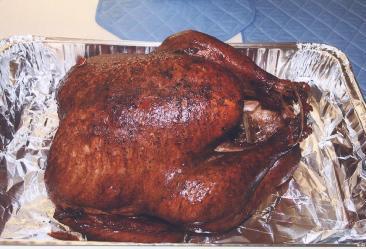 The holidays are about spending time with family and friends. To make the most of quality time during this season, do some smart party planning and hire a catering company to handle all of the cooking. Bubbalou's BBQ is an award-winning
Orlando catering
company and restaurant in Orlando that offers full catering services or
bulk take-out orders
that can be picked up on the go.
No matter what holiday being celebrating this season, Bubbalou's provides quality food prepared from scratch so all of the items have a home-cooked taste without one having to set foot in the kitchen. Choose from smoked turkeys for a traditional taste or pulled pork, bbq chicken and sliced chicken for a unique holiday meal. Add southern-style macaroni and cheese, collards greens, cornbread, or any one of the other delicious side items to made the meal complete.
"Over the years,
Bubbalou's BBQ restaurant
has earned a reputation for quality food and service so you can rest assured that our catering team will do everything to make your event a huge success from start to finish," said Bucky Weston, owner of Bubbalou's in Altamonte Springs, FL.
Whether it's a small and intimate family gathering where a Party Pack will do or a large holiday party that needs to be catered on a grander scale, Orlando catering company Bubbalou's BBQ can help. View the
catering menu
and
bulk order menu
online by visiting Bubbalou's BBQ on the web at
www.bubbalouscatering.com
About Bubbalou's BBQ:
Since 1986, Bubbalou's has been serving Central Florida's best BBQ. The winner of numerous food awards including The Orlando Sentinel Reader's Poll Best BBQ 14 years in a row, Best BBQ Dive in America by the Food Network and Best BBQ by Orlando Weekly readers, Bubbalou's BBQ Restaurants also offer award-winning catering service for Orlando and Central Florida.
Bubbalou's catering menu has various barbeque favorites from Hamburgers to famous barbeque Chicken, Beef, Pork, and mouth-watering Ribs, all smoked and cooked to perfection. In addition, you'll receive Bubba's best Baked Beans, creamy Cole Slaw, and oven-baked Brownies. Bubbalou's catering service is second to none for the Orlando and Central Florida area. See for yourself how Bubbalou's catering service can liven up any office party, wedding, picnic, or other special event. For the latest information on Bubbalou's specials and discounts, visit us on
Facebook
,
Twitter
and
Foursquare
.
Contact:
Bucky Weston, Owner
Bubbalou's Bodacious Bar-B-Q - Altamonte Springs, Florida
Phone: (407) 965-1286
Catering Phone: (407) 966-4788
Joe Clark, Manager
Bubbalou's Bodacious Bar-B-Q – Kirkman/Conroy, Orlando, Florida
Phone: (407) 278-8770
Catering Phone:(407) 278-4044
Boo McKinnon
Bubbalou's Bodacious Bar-B-Q – Lee Road/Winter Park
Phone:(321) 280-3536
Email Bubbalou's Bodacious Bar-B-Q - Altamonte Springs, Florida