Sounds of the Season, Children, Charity and Green Consciousness dominate Star-Studded Event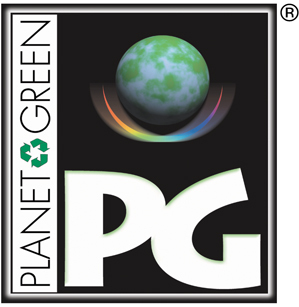 On a sunny 65 degree Day in Los Angeles, Recycle. Reuse. Rejoice, (
www.recyclereuserejoice.com
) a first-of–its-kind Celebrity E-Waste event … glittered with dozens of pine trees, silver stars, lights, snow, music, hot cocoa, and of course Santa Claus. But it is what was occurring in between all the merriment that is most important because through the crowds and set up every few feet were several charity tables, and at those tables were six passionate and knowledgeable celebrities appearing on behalf of their various worthy causes.
What a wonderful idea and how very refreshing in a town that is so often accused of being unabashedly self-serving. There was none of that at The Sportsmen's Lodge this past Saturday! The celebrities were friendly and gracious, and they were dedicated to making a difference in the lives of the sick, the disabled and the less fortunate while also helping Planet Green raise awareness of the mounting E-Waste Environmental crisis. The day was complete with good cheer, generosity, and education including astounding DID YOU KNOW environmental statistics and a beautiful ODE TO EARTH VIDEO (
http://www.youtube.com/watch?v=m8ZKO9xosQg
).
The bighearted celebs that came out for charity and for the planet included Tony Denison from The Closer, who was there on behalf of The Sunshine Kids. Kevin Sorbo from Hercules and Andromeda who came out for the charity that he started called, A World Fit for Kids. Anson Williams from Happy Days was there to support the Cerebral Palsy International Research Foundation. Kate Linder from The Young and the Restless manned a table for The ALS Association (Fighting Lou Gehrig's Disease). Taylor Gray from Bucket and Skinner's Epic Adventures gave his time and brought a bunch of friends to benefit Nothing But Nets. And Carlos Knight from Supah Ninjas was there, along with 20-30 children from The Girls & Boys Club of Pasadena, to show support for that fine organization.
So how did all of this come about? You see, Planet Green had an idea. Since E-Waste is both valuable and toxic, why not hold an event to help collect discarded electronics and donate ALL of the proceeds to charity. This unique concept not only advances human causes but also the earth's cause by helping to keep deadly E-waste material out of landfills. It is the archetypal Win-Win!
With the rapid obsolescence of old gizmos, e-widgets and the latest techno-gadgets combined with the high demand for new technology … our electronic waste pile is only getting bigger. Electronic Waste is now the fastest growing waste stream in modern civilization.
And we of course, are doing it to ourselves. Each year we get new cell phones, laptops, handhelds, video games, digital cameras, MP3's, printers, copiers, fax machines, etc. And, we discard the old stuff in droves. Imagine what this massive mountain of bolted, glued and soldered metals, plastics, and chemicals is doing to our landfills. Since much of it is carcinogenic, it cannot be burned or buried. So where does it go? There lies the problem.
Recycle. Reuse. Rejoice is the first in a series of Planet Green Recycle events to raise the bar on fundraising and increase awareness of global recycling. The event proved to be a beautiful combination of Human and Planet Philanthropy. It demonstrates that when passionate people get together they can raise money to help their fellow creatures. It also shows that preserving our planet is no longer reserved for the environmental or ecologically-bent among us but rather a critical role that we all must play.
Planet Green Recycle urges all non-profit groups interested in signing up for their YEAR-ROUND "Fundraise Through Recycling" programs to contact them either via their website at
www.planetgreenrecycle.com
or by calling their offices at: 800-377-1093 and asking for the Fundraising and Recycling Manager.
Email Planet Green Recycle