Designer Wallpaper Company Unveils Top 10 Best Selling Products of 2011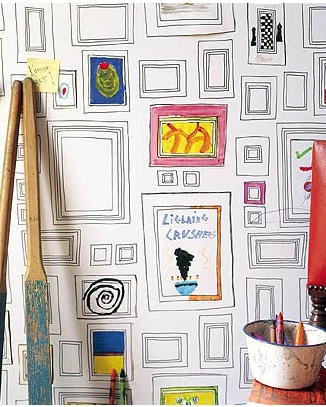 Monroe Township, NJ-Graham & Brown, a high end
wallpaper
retailer, rounds out a successful year by presenting their top products of 2011. Ranging from
designer wallpaper
to customizable paintable wallpaper, these exclusive products continue to differentiate the company as a leader and innovator in the industry.
Paintable wallpaper
was by far the most successful category in 2011. Seven of the top ten products were paintable, including beadboard, damask and square patterns. Paintable wallpapers are popular among wallpaper customers because they offer flexibility while expressing the elegance of luxurious wallpaper.
"Paintable wallpaper offers versatility in decorating," said David Klaus, Direct Retail Sales Manager for Graham & Brown. "Allowing you to paint and match it to other décor. The raised textures of the designs offer an added element you can't get with paint alone."
Amy Butler's designer wallpaper
"Lacework"
also made it in the top 10. Butler's work has been wildly popular since it was unveiled in the summer of 2010. Her 36 wallpaper patterns continue to be successful long after their debut.
"Amy inspires a new generation," said Mark Radford, Director of Design, Marketing and Home for Graham & Brown. "Her approach to design and pattern gives a fresh perspective and results is an inspiring and visually stunning wallpaper collection."
But the top spot goes to
Frames Black & White wallpaper
by Taylor and Wood. This is not unfamiliar territory for Frames as it was also number one in the top products of 2010. The pattern, which is completely interactive, is great for custom art, hanging portraits or painting, making it a perfect fit for children and adults alike.
Graham & Brown is a widely acclaimed
designer wallpaper
company involved in offering creative decorating solutions for homes, offices, restaurants and hotels. Headquartered in Blackburn, UK Graham & Brown has offices in countries all over the world. To learn more about Graham & Brown and its services, visit
http://www.grahambrown.com