Consistent governance framework for NFPs is a welcome step in improving philanthropy: Perpetual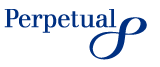 Perpetual has welcomed the consultation paper released today by the Assistant Treasurer, the Hon Bill Shorten MP, that suggests there is need for governance reform in the
Not-for-Profit (NFP)
sector, and outlines discussion points for achieving this reform.
The consultation paper suggests governance standards need to be streamlined amongst Australian NFP organisations. It also proposes the introduction of a
core set of governance principles for the sector.
According to Perpetual's General Manager of Philanthropy, Andrew Thomas,
Perpetual has been working in philanthropy for over 100 years
, and in that time has gained a detailed understanding of the day-to-day challenges faced by the philanthropic sector.
"One of the biggest challenges for philanthropy in Australia is the proliferation of organisations across the country. Many philanthropists are confused
by the number of NFPs that exist and the overlap of services they often provide," said Mr Thomas.
"These philanthropists would welcome the introduction of standard governance principles which will help to guide the leadership of NFP organisations.
Effective, consistent reporting of finances and procedures will allow for increased transparency and will help to build donor confidence.
Mr Thomas said, "The NFP sector already takes governance very seriously, and there are many exemplary NFP boards that could show for-profit boards a thing or two about governance. NFP boards tackle issues often far more difficult to resolve than those issues faced by most commercial businesses - and they do so in a publicly transparent manner."
"Leading an NFP organisation is not an easy task and there is a great demand for governance training and resources to improve on this. This year alone, Perpetual has worked with the Australian Scholarship Foundation to offer more than 300 scholarships to board members of charitable organisations, to undertake an Australian Institute of Company Directors course on the roles and responsibilities of those governing an NFP," he said.
"NFP organisations that have provided a sustainable difference to the community have several common success factors: governance of the organisation, leadership provided by the board and CEO and the ability to clearly articulate organisational effectiveness measures. The reforms being developed by the Australian Charities and Not-for-profits Commission will support this across the sector, and should be welcomed."
About Perpetual Philanthropic Services
Perpetual
is one of the largest managers of private charitable foundations in Australia, with $1.2 billion in funds under management (as at 30 June 2011). Perpetual is trustee to more than 450 charitable trusts – including Private Ancillary Funds (PAFs) and the Perpetual Foundation - that support medical, social, environmental, religious, cultural and educational causes.
Perpetual Philanthropic Services is part of Perpetual Private Wealth which advises clients on $8.7 billion of funds (as at 30 June 2011). The Perpetual Private Wealth team of experts offers tailored advice and services and can help clients fulfill their charitable intentions. For more information visit
Perpetual Philanthropy
.
.
Email Perpetual Australia