Appointment of Perpetual Investments Head and Deputy Head of Equities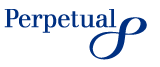 Perpetual's Group Executive Equities, Ms Cathy Doyle, today confirmed the appointments of Mr Matt Williams and Mr Charlie Lanchester to the roles of Head of Equities and Deputy Head of Equities at
Perpetual Investments
respectively.
Mr Williams has been with Perpetual for 18 years and is the Portfolio Manager of Perpetual's Australian Share Fund and the Pure Value Share Fund, as well as for 50 per cent of the Industrial Share Fund.
Mr Lanchester has been with
Perpetual
for 12 years and is the lead portfolio Manager of Perpetual's Sustainability Fund. He also manages 50 per cent of the Industrial Share Fund.
Ms Doyle said that both Mr Williams and Mr Lanchester were proven investors with demonstrated leadership qualities.
"Mr Williams and Mr Lanchester have worked together closely over the years. They form one of the strongest investment leadership teams in the market," she said.
By mutual agreement, Mr John Sevior will not be returning to his role as Head of Equities. Mr Sevior has advised Perpetual that he will explore a new venture for 2012. Ms Doyle said that Mr Sevior made a great contribution to building one of the strongest and most talented investment teams in Australia during his 17 years at Perpetual.
"He has positioned Mr Williams and Mr Lanchester as the right leaders to take the team forward", she noted.
Mr Sevior said that he had 17 great years at Perpetual and that in that time the organisation had generously accommodated his career aspirations. "It's now time for me to set some new challenges outside Perpetual," he said.
"Building and grooming capable people for these roles takes years and Perpetual invests the time to ensure not only capability but also consistency of talent for its clients," Ms Doyle concluded.
About Perpetual
Perpetual is an independent financial services group operating in funds management, financial advisory and
trustee services
. Our origin as a trustee company, coupled with our strong track record of investment performance, has created our reputation as one of the strongest brands in financial services in Australia. For further information, go to
Perpetual
.
Email Perpetual Australia