Paris on Sale: Popular Left Bank Writers Retreat Offers Winter "Soldes" Discount for Summer Writers Workshop in Paris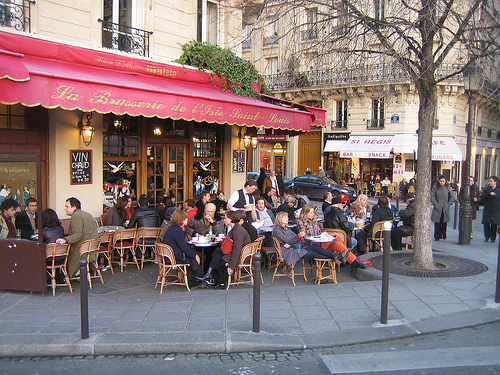 Denver, Colorado – December 30, 2011 –
Left Bank Writers Retreat
, the popular small-group writing workshop held in Paris, France each summer, is offering a special $400 discount during the famous Paris Winter Sale ("soldes") from January 11-Feb 14. Registration for the retreat will be reduced during this time from $1,999 to $1,599. The workshop is slated for June 17 – 22, 2012 and focuses on morning writing in a salon setting and afternoons spent touring Paris.
"Writers at every level enjoy this retreat," says writer
Darla Worden
, who hosts the retreat. "We explore Paris's deep literary roots while also experiencing Paris's sights, restaurants and museums."
The cost of the six-day Left Bank Writers Retreat includes morning writing sessions, coaching and one-on-one time with the instructor for a maximum of 8 writers, as well as lunch each day, admission to museums and area sights, an excursion to Montmartre, a picnic on the banks of the Seine and a literary tour visiting many of the sites featured in Woody Allen's recent movie "Midnight in Paris."
Now in its third year, the retreat takes place on the historic Île Saint-Louis in the heart of Paris. Writers arrange their own lodging and transportation to Paris, and can reserve a spot in the retreat with a $500 deposit.
Worden has written more than 100 magazine articles about art, architecture and travel over the past 20 years. Author of the novel "Road Shoes" and co-author of "The Rusty Parrot Cookbook" (Gibbs Smith, 2009), she also writes the popular blog
Frenchophile
For additional information, visit
www.leftbankwriters.com
or
Facebook
or email at
darla@wordenpr.com
.
Email WordenGroup Public Relations