Dr. Ernest W. Kornmehl Offers LipiFlow Treatment for Dry Eye in Boston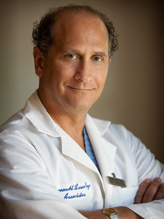 The LipiFlow Thermal Pulsation System, a treatment for chronic dry eye, is now available at the ophthalmology practice of Dr. Ernest W. Kornmehl. Dr. Kornmehl is a
Boston LASIK
provider who also offers medical and surgical treatment for various eye disorders such as dry eye. LipiFlow is an excellent treatment for patients who cannot find relief from dry eye with prescription or over-the-counter remedies.
Finding an effective treatment for
dry eye
can be difficult for the sheer number of people struggling with this common condition. Dry eye syndrome can affect a wide variety of people with causes ranging from genetic to environmental. Dr. Kornmehl understands how frustrating it can be to suffer from the condition and is excited to offer this revolutionary treatment to his patients. LipiFlow treats the root cause of dry eye instead of the symptoms. It is well-tolerated and nearly 80 percent of patients experience significant improvement in their symptoms.
The LipiFlow Thermal Pulsation System unblocks the meibomian glands so that they can produce oil and keep the eyes moist. LipiFlow delivers a combination of localized heat and pressure to both the upper and lower eyelids, causing the body to resume the natural production of lubrication. It is able to accomplish this without affecting the delicate structures of the eyes, including the lids. A LipiFlow treatment session lasts about 12 minutes per eye, during which patients report feeling only slight pressure. Patients may resume normal activities immediately following the procedure and most notice an instant relief of their dry eye symptoms.
To learn more about treatment with
LipiFlow
, please visit Dr. Kornmehl's website by visiting
www.visionboston.com
.
More About Ernest W. Kornmehl, MD, FACS
Dr. Ernest W. Kornmehl is a respected and accomplished laser vision correction surgeon and ophthalmologist. He offers the latest in refractive and
cataract surgery in Boston
, including LASIK, bladeless LASIK, PRK, LASEK and conductive keratoplasty. Dr. Kornmehl is also a
custom wavefront LASIK Boston
provider. He places intraocular lenses, performs eye exams and tests for diseases such as glaucoma. In addition to his private practice, Dr. Kornmehl is a published author, lecturer, examiner for the American Board of Ophthalmology and developer of several LASIK instruments.
Please contact Dr. Kornmehl today to schedule an appointment and discuss your eye care needs.
Email Dr. Ernest Kornmehl