Outsource Marketing Group, a Direct Response Marketing agency, adds "Flash-Proforma" to DRTV Services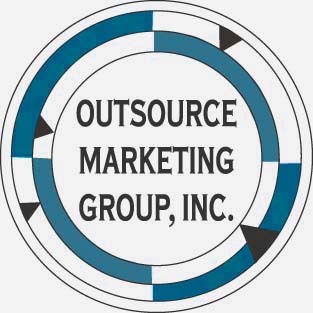 Let's say you have the next, great product, and you want to market it on television and the internet. Beyond your R&D, manufacturing costs, packaging fees, and COG's … there are various marketing and operational fees that need to be considered.
Outsource Marketing Group of Los Angeles (
www.omg-usa.com
) has developed a Flash-Proforma program that provides standard industry costs for TV production, media, fulfillment, call center, web development, customer service, shipping and even bad credit debt and return percentages. With "Flash-Proforma," the associated cost of goods and royalties of a new product can be input and the program provides a comprehensive snapshot of what a new DRTV or Multi-Channel Marketing campaign would look like from an initial investment and a return on investment standpoint.
In an industry where the infomercial and spot TV success rate is about 1 in 10, the rewards of Television Marketing are still great, but the risks are also significant. Over their collective 15 years in the DTRV industry, Outsource Marketing Group has been able to establish a set of basic industry costs and standard presumptions and load them into a multi-layered template to calculate investment, cash flow requirements, and potential ROI for a particular campaign based upon the product's cost of goods, anticipated performance, and average order. The template can also be expanded to include other synergistic Marketing Channels like Social Media, Video Syndication, and PPC.
"We develop products for the Direct-to-Consumer marketplace, and we found that we just could not do our job well without this customizable service," says Trish Mahon, President of Outsource Marketing. "We specialize in start-ups, and we cater to entrepreneurs that are very careful with their marketing dollars. This template enables us assess whether a product or service is viable for DR and if so what kind of offers, upsells, and cross-sells we need to develop to deliver the very best ROI."
Understanding investment, ROI and cash-flow implications of a D-to-C product is also critical to attracting investors particularly in the current economic climate. "There are investment dollars out there," says Mahon, "but investors want to put their money behind well-planned and thoughtfully executed D-to-C campaigns. If we can get our clients through a positive media test with careful offer planning and cost prudence, they have a good chance of getting the investment dollars to roll the product out." OMG's Flash-Proforma acts as a Master Marketing Planner to help establish product benchmarks, key ingredients and planning goals.
Outsource Marketing Group is a multi-channel marketing company that has been providing DRTV product development and project management services since 2000. They help clients take products to market in multiple channels including TV, Web, Email, Print, Direct Mail, Social Media, PPC, Electronic PR, Radio and Retail. OMG provides clients with a complete snap shot of all direct marketing costs and feasible "test" outcomes. They also refine and perfect offers via planning and split testing.
Mahon says, "We charge a lot less than the big agencies, and we are very hands-on. We provide everything from a product name and logo if you need one to full TV production, E-commerce sites and Interactive landing pages."
Outsource Marketing can be reached at 818-884-4690 or via their website at
www.omg-usa.com
Email Outsource Marketing Group, Inc.