EyeForWeb, a Professional Web Design and Development Company, launches its new website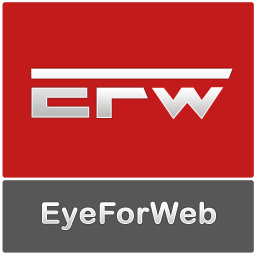 EyeForWeb, a
Professional Web Design and Development
Company, launches its new website to cater to the needs of those planning to start new ecommerce and online ventures, as well as individuals and corporate business entities requiring websites with high appeal and top rankings at search engines.
Having developed more than 1000 websites for clients all over the globe, it was becoming very important for the company to have an informative and professional looking website which is easy to navigate, manage and capable enough to showcase tone of portfolio across different platforms in an easy and user friendly manner.
With the launch of the new website, EyeForWeb is able to offer user-friendly features to its clients and also allows potential customers to easily scan website with clearly chalked out sections for various services, such as
Web Design and Development
, E-Commerce Website Development including Magento Development, Interspire Development, Open Cart Development & Prestashop Development, Wordpress Development (including Wodpress Ecommerce), Search Engine Optimization, Social Media Marketing and Mobile Applications Development (including iphone Development, Android Development, Blackberry Development and Windows Mobile Development).
What makes the new EyeForWeb website stand out of the crowd?
Web 2.0 Friendly Design
The website of EyeForWeb is a classic example of efficient web 2.0 design, with the basic principles of 'less is more' and 'plenty of breathing space'.
Easy to Navigate
The website is easy to navigate with various web design and development services, search engine optimization services and mobile applications development services neatly displayed to make it very easy for visitors to browse through.
Developed on WordPress Platform
Being a premier provider of Wordpress Website Design services, EyeForWeb did not hesitate to use the same platform to build their own website too and customize it as per requirements. The new
www.EyeForWeb.com
website is a proof of the flexibility and power of WordPress, being a fast website with instant interaction.
Clearly chalked out portfolio
The various services offered by them like WordPress, Drupal, Magento, E-commerce, etc. have their own web pages, with detailed descriptions and portfolio sections. This enables the visitors to easily find what they are looking for.
Prominent Call to Action
They have made sure it is easy for anyone interested in getting free consultancy or a free quote for their web design and development, Mobile Applications Development, Search Engine Optimization or Social Media Marketing requirements to contact EyeForWeb through prominent call to action forms on almost all pages of the website.
Mobile Friendly
They have made sure it is not difficult for users on the go to access their website. The website works very well on iPhone, iPad, Android Phones, Blackberry phones as well as Windows Mobile phones.
Cross Browser Compatible
With so many web browsers out there and Internet Explorer losing its reign, the website works perfectly well with all browsers like IE8, IE9, Mozilla Firefox, Google Chrome, Maxthon, Opera and Safari.
Ketan Sethi, CEO of EyeForWeb announced the launch of the new website and pointed out, "To become one of the sought-after professional web design and development company, we have to prove our capabilities first. I am confident that the new website proves to our prospective clients that we can design and develop unique, web2.0 friendly and SEO friendly websites for them, with our own website being an example of classic design combined effectively with functionality and SEO friendliness. I can foresee ourselves being one of the
top web designing companies in India
very soon."