Discover the Benefits of Retiring and Living in Nicaragua by Tuning in to "Mike's Gringo Life" on the Overseas Radio Network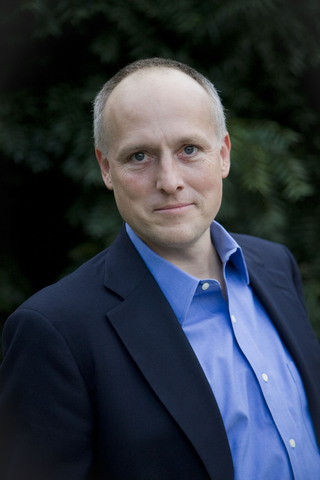 As the CEO and Chairman for
ECI Development
, Mike Cobb knows firsthand about the benefits of expat living. He and his family moved to Latin America in 2002 and have been living in Nicaragua ever since.
His most recent venture is a partnership with the Overseas radio network where he hosts a weekly online radio program titled "Mike's Gringo Life." Based on his
blog about the adventures of living in Nicaragua
, Cobb interviews a variety of people such as expats who are retired, those who moved overseas to start a business, and those with kids who share information about the school system and activities for children. The program also highlights cultural events in the area and discusses hot topics such as government, investments, and tourism.
"The format of the show is to generally help people who are interested in retiring, moving or opening up a business overseas. I want to talk about a wide range of topics and provide valuable information on the show, but I also want people to see the fun side of living overseas, so we'll cover a different topic every week to give people an inside look at life abroad," said Cobb.
To hear the weekly broadcast, tune in to the
Overseas Radio Network
on Tuesdays from 6pm to 8pm . The Overseas Radio Network is a subscription-based radio station played through the Internet. After a 14-day free trial period, subscribers will be charged a nominal fee of $7.95 per month. Subscriptions can be cancelled at any time. Shows are also available as podcasts to download and listen to at your convenience.
About Mike Cobb, CEO and Chairman for ECI Development
At the height of a successful career in the computer industry, Mr. Cobb left to pursue more pioneering opportunities in the emerging real estate markets of Central America. In 1996, he and his business partner formed a company, Exotic Caye International, to provide loans to North Americans purchasing
properties in Belize, Honduras and throughout the region
. As the need for capital outstripped the supply, the mortgage company was converted to an international bank under the jurisdiction of Belize. It continues to provide mortgage services, but has expanded its services to encompass the full realm of financial products.
Mr. Cobb also saw the need for a regional real estate company that would serve the Baby Boomer consumer with a North American standard product for the next 2 decades. He led the group into real estate development and created a holding company for several properties including a resort on Ambergris Caye, Belize. In August of 2000, Exotic Caye purchased 3.5 miles of Pacific Beachfront property due west of Managua, Nicaragua. This master planned community hosts world class infrastructure, homes and condominium units. In February of 2006, the ECI Development group acquired 1100 acres and 3km of coastline in Costa Rica, setting the stage for expansion into this popular market. Most recently they merged their Belize property with a much larger parcel and have begun to develop 200 condominiums units on Ambergris Caye, Belize.
Additionally, Mike Cobb has spoken at hundreds of international conferences about real estate financing and development. He has acted as a consultant to The Oxford Club and gives counsel to various
real estate projects throughout Central America
. Since 2002, Mike, his wife Carol, and 2 daughters, Amanda and Emily make their home in Managua, Nicaragua.